My.Club - Platform Overview
What is My.Club?
My.Club is an innovative subscription-based platform for content creators to sell content. It serves as a virtual marketplace where creators can set up their clubs, upload captivating content to it, and willing fans must pay a monthly subscription fee set by the creator to access said content.
As a content creator on My.Club, you can share your unique talents, expertise, and creativity with a dedicated community of fans eager to indulge in your offerings. You can sell pictures of yourself, and videos of any kind, and even get paid for selfies.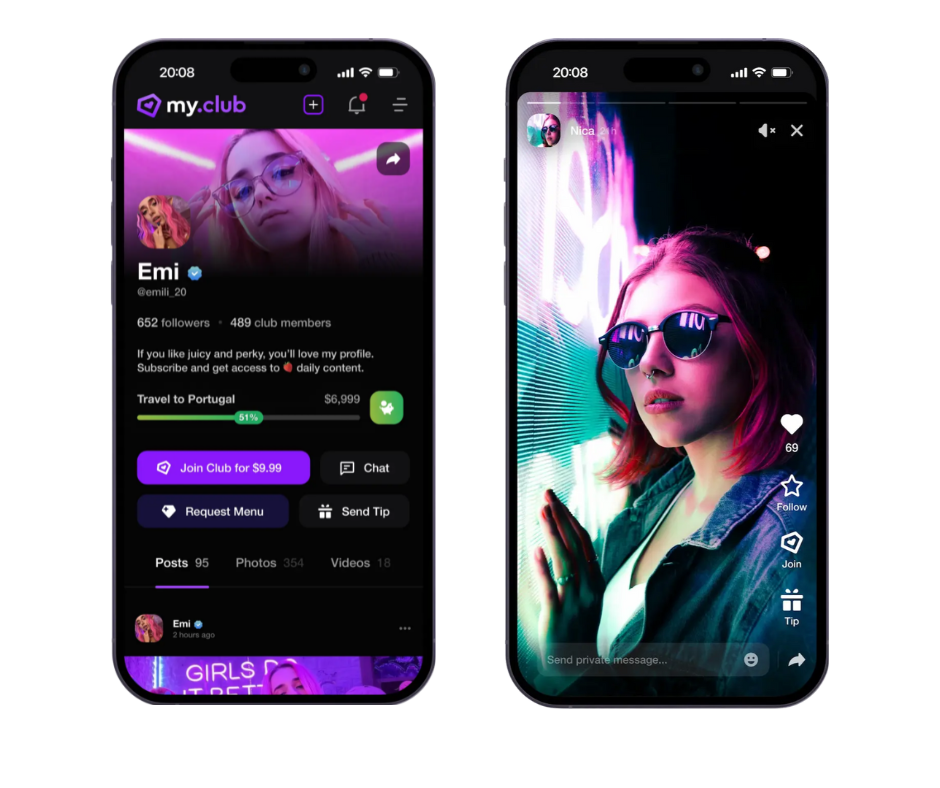 By joining My.Club, you gain access to a wealth of benefits. The platform offers a lot of features that will help you monetize your content and interact with fans, so there's no chance you won't make a killing from selling photos online.‌
What can I sell here?
The long answer is that you can sell photos, videos, any type of digital content, and even special requests. The short answer is: anything! My.Club offers content creators a flexible and lucrative opportunity to monetize their skills and creativity. So whatever you specialize in, you can create content around it and then sell it. Tutorials, fitness and wellness programs, photo sets, and a long etc.‌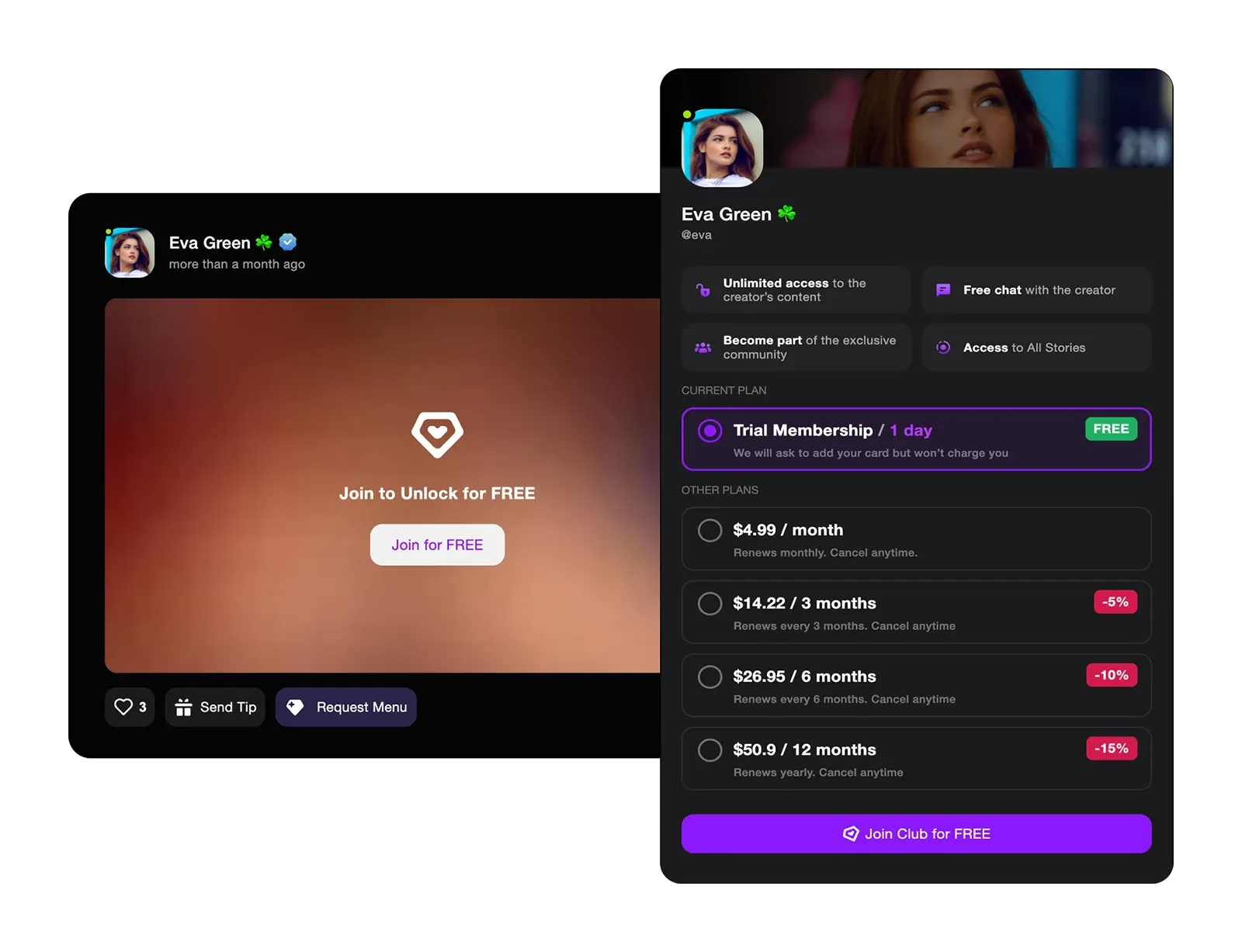 What's best, My.Club has a Special Requests feature, where you can add custom activities, so you can offer whatever you can think of as long as it doesn't violate the platform's rules.
How do you help creators?
My.Club has your back every step of the money-making way. For starters, there are different guides and tutorials at your disposal to teach you everything you need to know about how to use the platform. After My.Club's signup, you will be onboarded via email and presented with all the blogs and FAQ pages you need to rock your club.
If that was not enough, My.Club also boasts a 24/7 fast and responsive customer support team that can help you with any issue you may have with your My.Club account. For a more personal approach, they have a group of community managers who can help you with any questions or doubts. Moreover, community managers will give you personalized advice regarding your club; you can ask them to have a look at it and advice you on how to tweak it to make the most (money) of it. And also, you can use DMCA copyright services to protect your work from being stolen and/or reposted. With these services, you can identify and remove any unauthorized copies of your content anywhere online.‌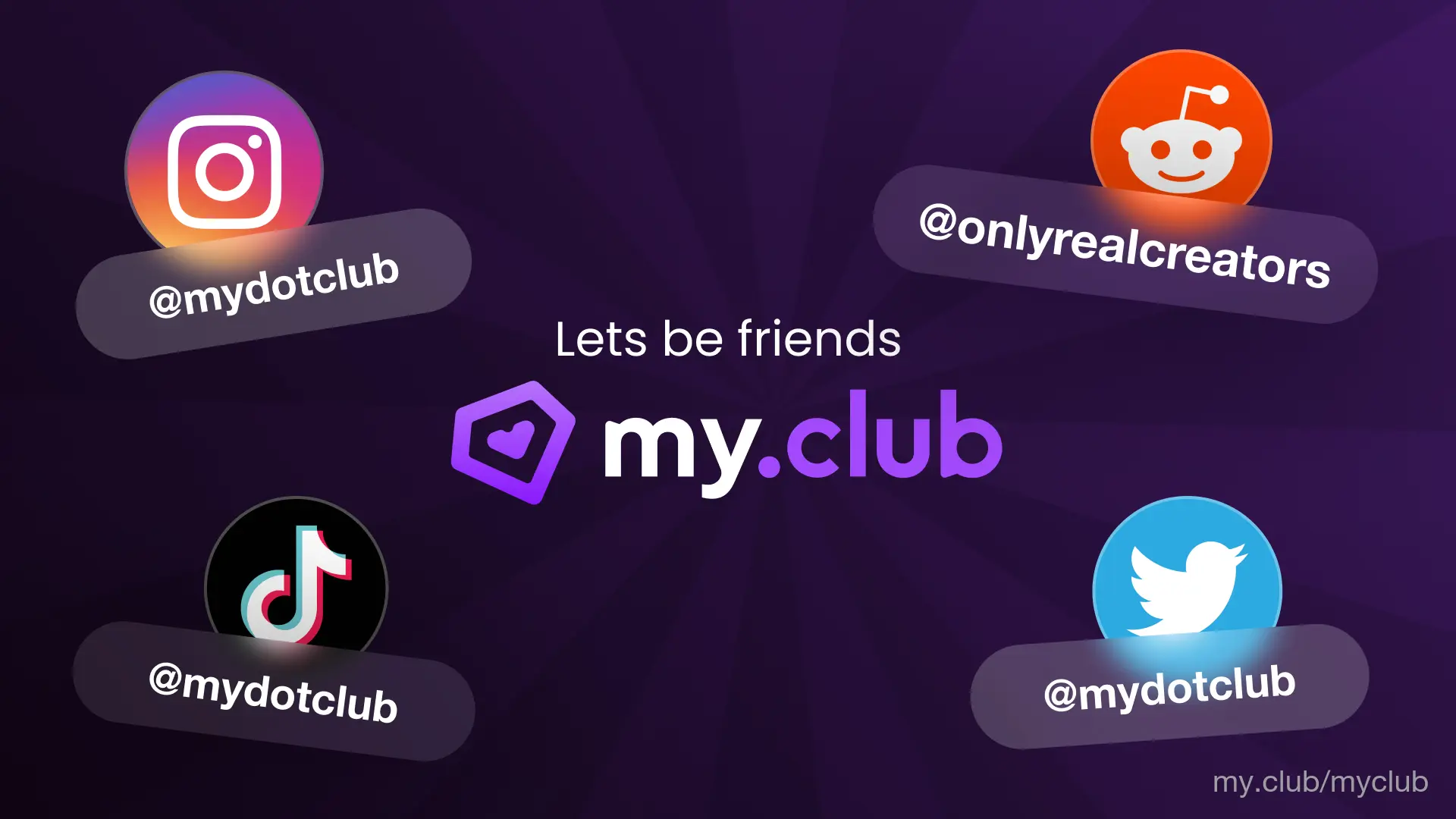 ‌
Last but not least, My.Club helps you promote your content. If you want your content to be featured in My.Club's official pages on social media (Instagram, Twitter, Reddit and TikTok) you can mention them so that they repost you, or send them your content directly to [email protected] for them to post it.‌
‌
What is My.Club Promo Page?
My.Club's promo page is a unique landing page with a free custom domain that you can create to link out to your social media, My.Club account, and other profiles.‌
Safely Drive Traffic from any Socials with My.Club Promo Pages
With your own unique website address representing your club, you can easily share it on any social media platform, making it easier for potential members to find you online. This increases your club's visibility and enables you to attract new members. Plus, there's no chance it will get banned, as it is all-sites friendly.‌
‌
What is My.Club Referral Program for creators?
The referral program is one of the many ways of increasing your earnings on the platform. You have a link on the "Invite creator and earn more" page that you can share with your fans and friends. If they register through your link, once they start earning on My.Club, you will receive 10% of these referred creators' earnings. Forever.‌

‌
Among all the platforms that pay content creators, My.Club is one of the top when it comes to passive income.
What do I need to kickstart my fan club?‌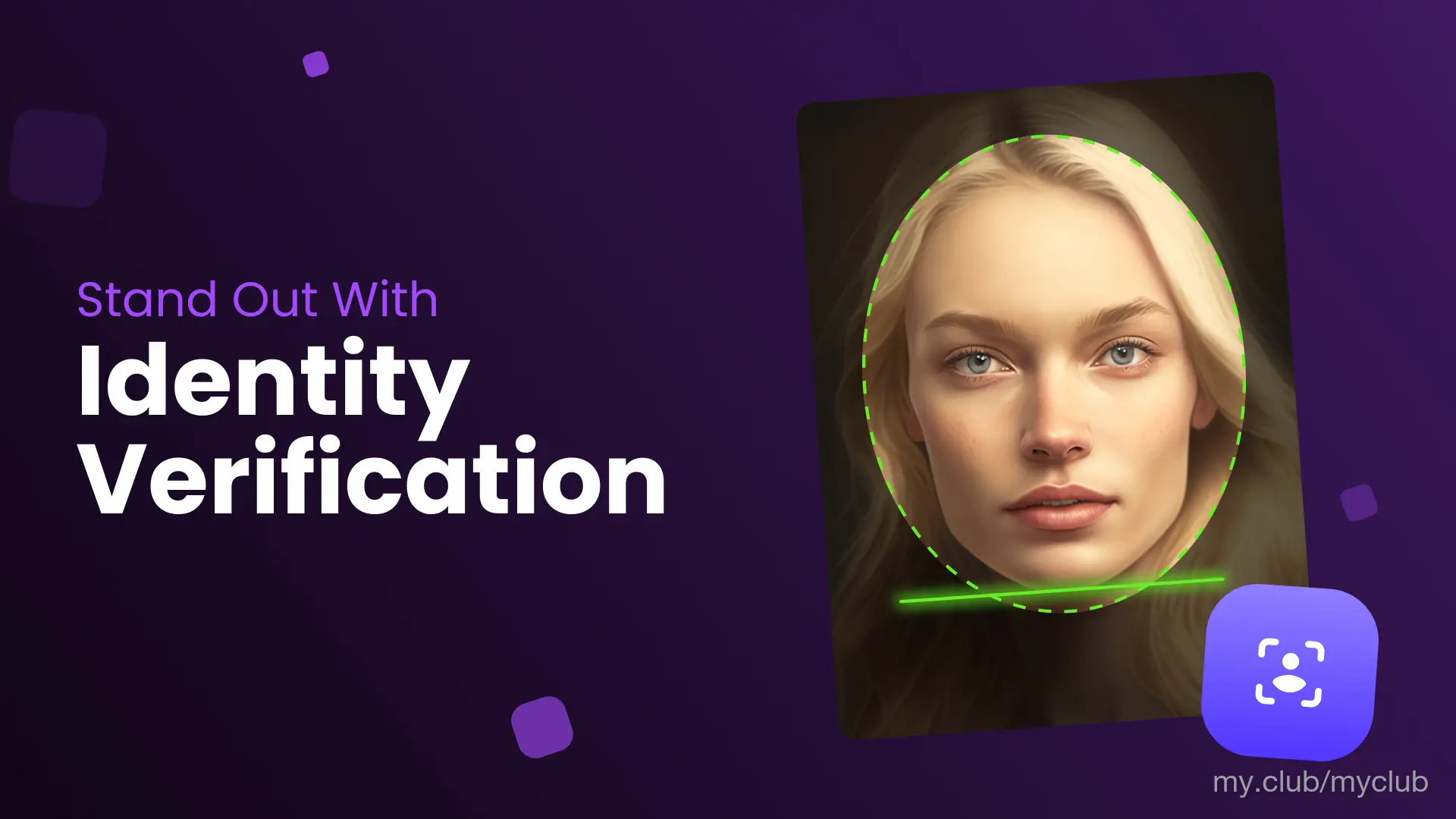 ‌
You can easily prep your club for monetization and payouts in just 24 hours. All you need is your documents to submit for approval after you sign up, and that's it; super quick and painless. Plus, initial registration only takes about a minute.
When and how do I receive payouts for my work?
My.Club is a social network that pays in the most convenient ways. It offers many different payment methods, and depending on the one you choose, you will receive payouts immediately or within a maximum 10-day timeframe. The minimum amount you need to reach to get a payout is $50.‌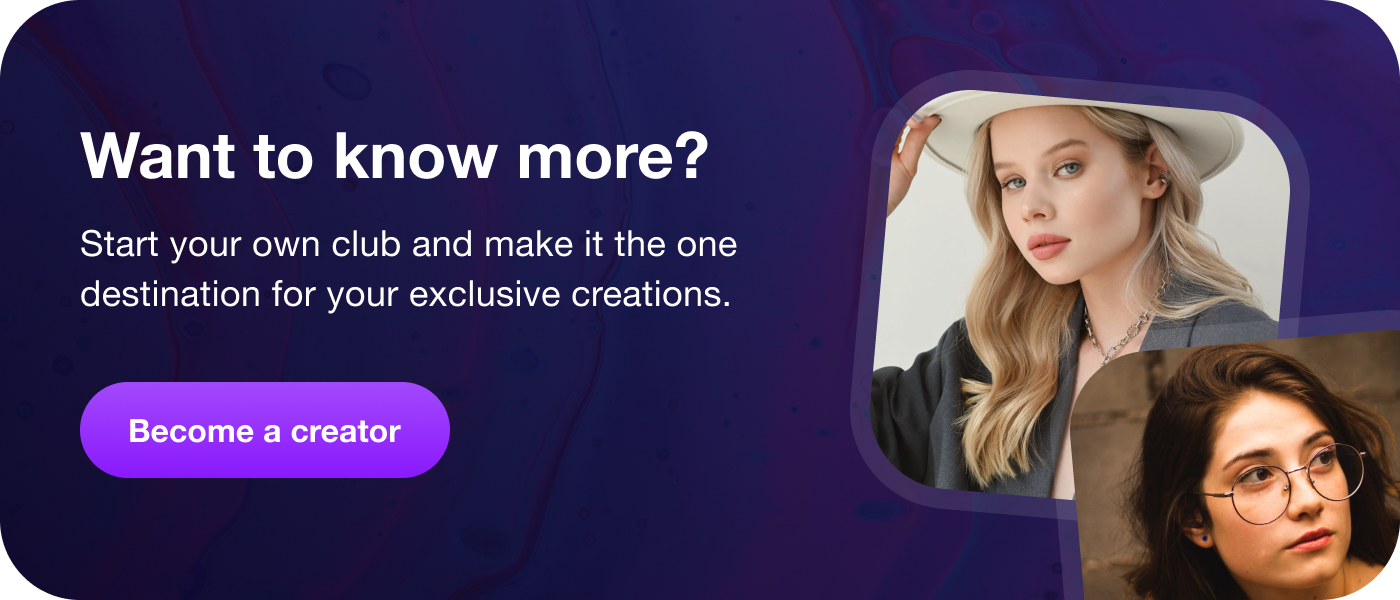 ‌‌