Connect with other creators to collaborate
We live in the age of communities and a collaborative approach to things, which is why it is worth exploring collaboration with other creators on My.Club.
Why? For the same reasons musicians do duets and companies unite on a project — to boost recognition and open a new avenue for attracting more audiences. You can do this with your club, too.
If you wish to post content that features other creators (and you really should consider it, if you haven't yet!), we are happy to oblige. But there is something you need to do first.
To post photos or videos with other creators in them, you need to connect with these creators in advance. Luckily, all it takes is a couple of clicks.
To connect with other My.Club creators:
Go to Account Settings > Account tab
Scroll down to the Connected Creators section
Enter the email of the creator you want to connect with
Click/tap Request Connect
After that, you will need to wait for the creator's response. They will receive an email about your request. If they agree to connect with you, you will see their status in Connected Creators change to Connected. It means you are free to post content that features this creator to your Feed!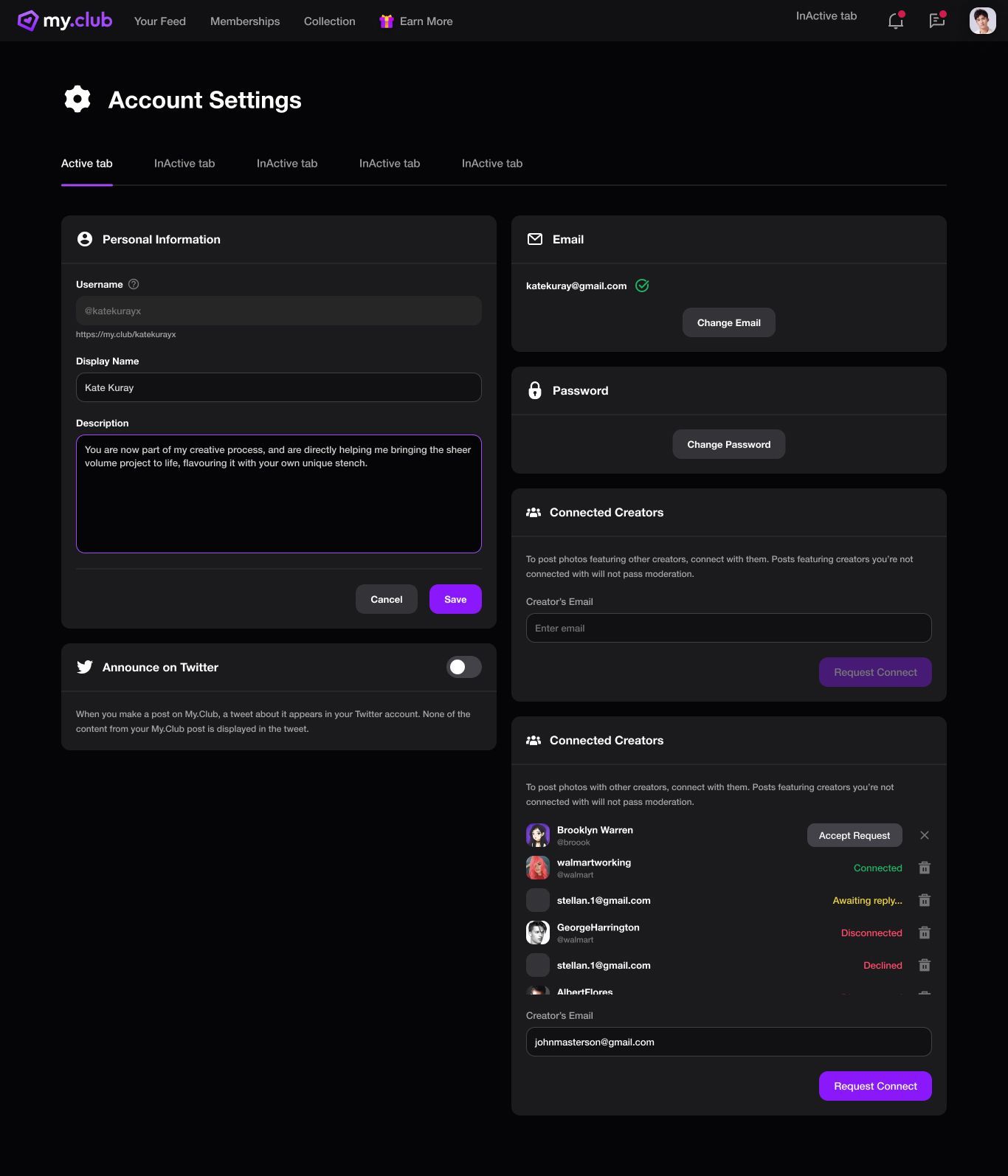 Feel free to connect with as many creators as you wish. Please note that posts featuring creators you are not connected with will not pass moderation.
Also, if you think you will simply exchange your audiences, fear not. Reality shows that in such cases audiences do not just mix, but they actually grow for all collaborators involved.
If you do not yet know any other My.Club creators, it's time to invite friends to become fellow creators!