The rise of OnlyFans and content selling platforms: how they're changing the adult industry
In recent years, subscription-based sites have been springing up like mushrooms and everyone seems to be getting in on the content creation game. It all started with OnlyFans blowing up, and now we have a whole bunch of similar services like My.Club, Fansly, and the list goes on. These platforms have surely taken the world by storm, but what does that mean for other porn sites? And, how has it changed the adult industry in general?
Key changes to the adult market

Shift to a subscription-based model
Most porn sites have traditionally relied on ads for revenue, whereas cam sites make money off their paying users. However, OnlyFans and its clone have made it easier for performers and content creators to earn a recurring income through subscriptions, thus popularizing the subscription-based model in the adult market. In fact, some porn sites have implemented this model as well in addition to their main monetization method, offering access to special content via certain subscriptions.
Increased accessibility
The rising number of OnlyFans-like sites have made adult content more accessible to everyone. Just think of years ago when consumers had to buy DVDs to watch porn, or visit adult sites where you have to pay to get access to certain premium content. Now, thanks to the subscription-based model, users can access a broad array of content at a lower cost compared to traditional methods.
More competition
Content-selling platforms have made the adult market super competitive and crowded we they all offer similar services. This translates as a struggle for performers and content creators to get noticed and build up a fanbase.
More freedom for creators
Now adult content creators have the freedom to monetize and interact with their fans in ways they've never been able to before. They can produce and distribute their content themselves, just the way they want, without any intermediaries. Before, anyone who wanted to join the industry had to go through processes like documentation and castings. But now, all they need to sign up to the platform, and start posting.
Creators also have more control over the content they post and even have all the power to promote it themselves. For example, many top creators have deals with other companies in order to promote their services and products.
Good ideas replaced equipment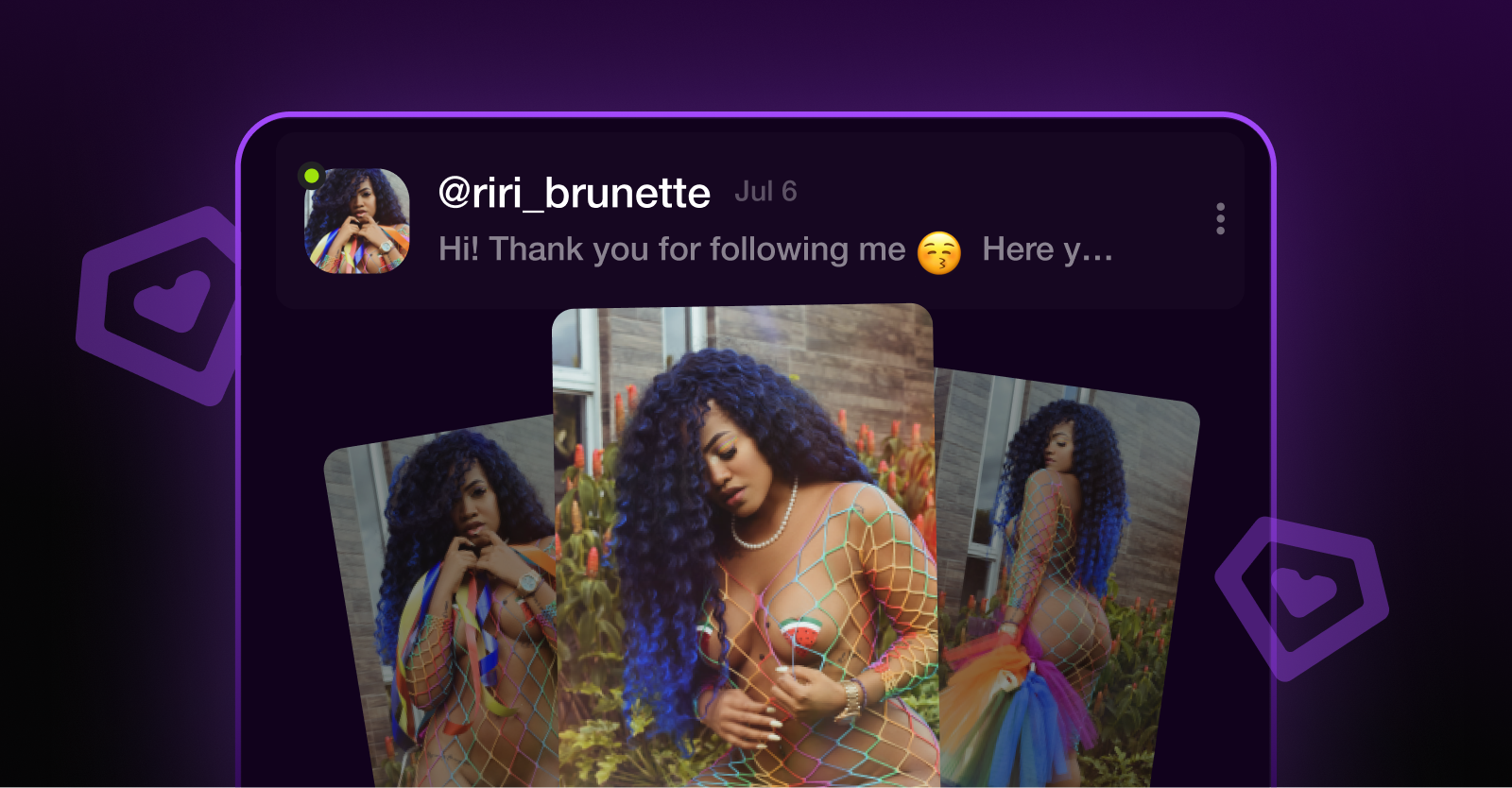 Following with the previous point, creators no longer need the equipment that used to be involved in regular adult entertainment creations. Now all creators need for great prosperity are good ideas. Since everyone has smartphones these days, you don't need expensive or large equipment like professional cameras to shoot your content; just think of a good idea that users will love, and shoot away with your phone.
Personalized consumer experience
OnlyFans has totally changed the game. It's got everything from amateur stuff to the big leagues, plus a super personalized experience – partly thanks to its features that bring creators and fans together, and all the ways they have to interact. The result is a way more intimate connection between fans and their favorite content makers.
Another perk of these new platforms is that users can actually talk to the creators. You're not just staring at their content alone, you can actually shoot them a message and chat it up. It's like having your own exclusive social media account filled with hot pics and vids.
Tailored content

The new form of monetization that OnlyFans introduced is a total hit for a reason: it's exclusive. Everywhere else, you're stuck with just browsing categories or finding a favorite actor/actress. But with subscription-based sites, you can get content specifically tailored for you. In some, you can even request creators custom content that you might be craving.
Bottom line
In conclusion, content selling platforms such as OnlyFans and My.Club are not only trendsetters in the monetization industry but also a reflection of how consumer habits have shifted. The use of subscription-based platforms to share exclusive content is growing rapidly, creating new professional opportunities for content creators while people embrace a more convenient, flexible way to monetize their work. There's no denying that this model of monetization has allowed people to pursue passions and discover innovative ways to make money. Creators should research thoroughly into which platform works best for them and how to maximize potential profits before taking the leap into content selling. After all, understanding the risks involved can ensure creators get the most out of this emerging trend.