New payment options and iOS push notifications for happy fans and creators
We can all agree that the best part about being a content creator is when a user subscribes to your club or buys any of your content, right? There's nothing like seeing those bucks hit your bank account and realizing that your work paid off.
Because at My.Club we're aware of the importance and magic of that moment and want to ensure that it takes place, we make it easy and straightforward for users to pay by offering 6 different user-friendly payment methods. This way, they can subscribe to your club and/or buy content using their preferred payment method, and you cash in on your creative efforts.
Credit/debit cards


When it comes to convenience and accessibility, credit and debit cards take the spotlight. With a vast majority of users familiar with card payments, this method ensures that your audience can effortlessly subscribe to your exclusive content. Paving the way for a broader reach, credit/debit card payments offer an unmatched level of comfort for users, contributing to better conversion rates and increasing your earnings.
PayPal
My.Club stands out from the crowd by offering PayPal as a payment method exclusive to our platform. Leveraging PayPal's credibility and popularity in the online payment space, we create a sense of trust and reliability for both you and your subscribers. The familiarity and security of PayPal are sure to entice potential buyers.
Crypto
By offering crypto payments, you are stepping into the realm of innovation and appealing to a tech-savvy audience. Cryptocurrencies' growing popularity attracts enthusiasts eager to explore new experiences in the adult content space.
Giropay
For creators targeting the European audience, Giropay is a valuable addition to your payment options. This popular online banking method, widely used in Germany, caters to European users' preferences.
Sofort
Sofort's real-time bank transfer service adds a touch of instant gratification to your users' experience. With quick access to your exclusive content, subscribers feel satisfied and excited about supporting your creativity.
iDEAL and EPS
Offering iDEAL and EPS payment options lets you connect deeply with your local audience. Dutch and Austrian users will appreciate the convenience of their preferred payment methods, encouraging them to become part of your loyal subscriber base.
Direct updates to yours and your fans' iOS devices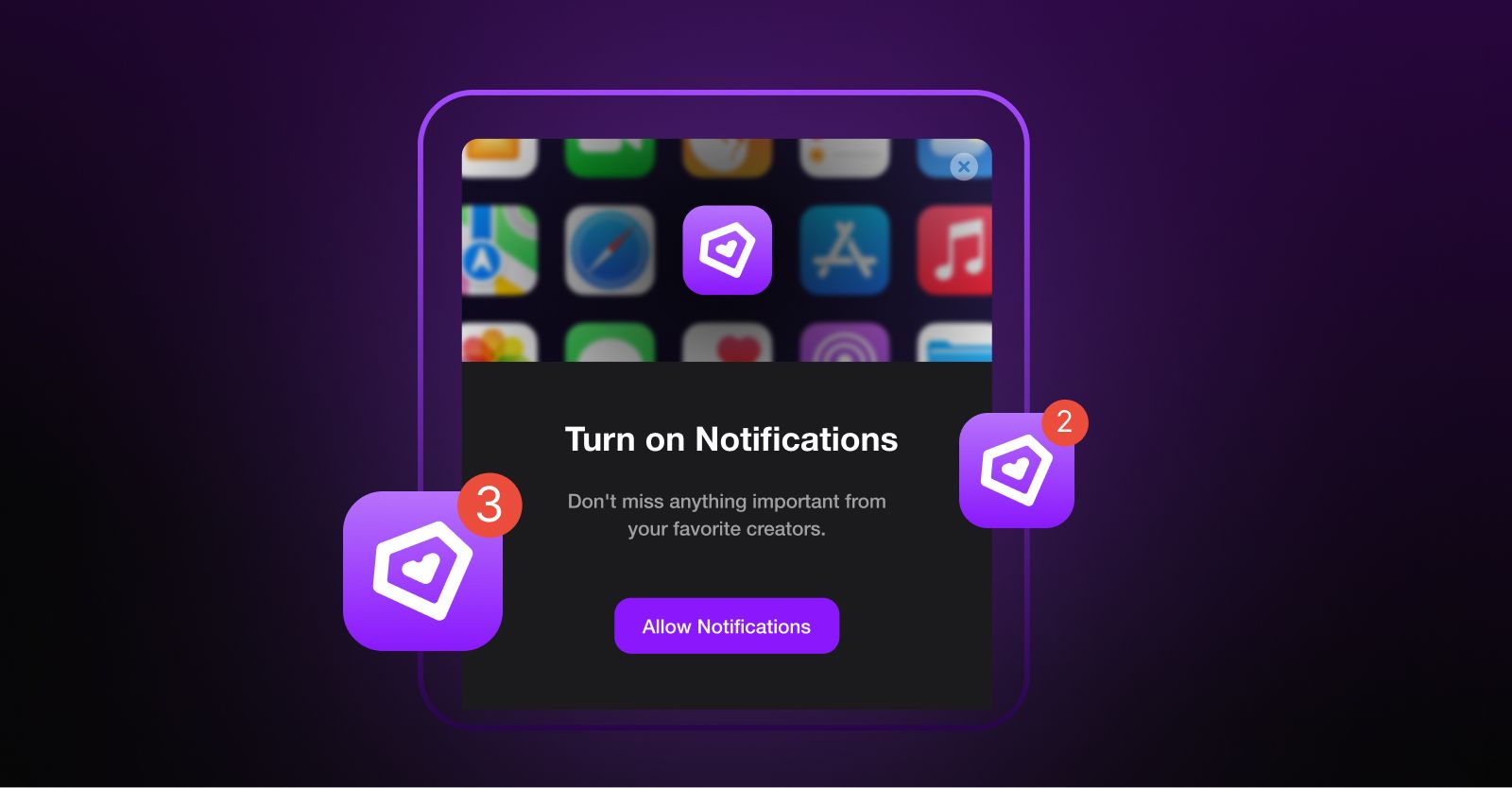 An informed audience is most likely an engaged (and therefore paying) one. That's why we always try to keep your fans informed of everything new and fresh that goes on in your club. Proof of it is that iPhone users can now receive updates about clubs and fan activities directly on their phone devices. With push notifications, you can capture your audience's attention right at their fingertips, even when they're not actively browsing the platform.
On top of this, not only your fans buy you, creator, can benefit from receiving push notifications on your mobile. We will inform you whenever something is happening with your club, either you get a new follower or request, be ready to react to it!
Push notifications work via the My.Club PWA, and all users to a platform are offered to install it whenever they open My.Club.