How to sell feet pictures for easy money: the ultimate guide
Welcome to the realm of selling feet pics online, where the camera lens meets the sole, presenting a myriad of opportunities to earn money.
In this digital age we're living in, the market for selling feet pictures has emerged as a very profitable business with enormous growth potential in the upcoming years. With the demand for personalized experiences on the rise, more and more people are looking for unique feet pics, and social media is there to provide them with the place to showcase and even sell those shots.
Feet pictures can range from artistic shots to simple social media snaps, offering something for everyone's tastes and interests. So whether you are a professional photographer, aspiring amateur, content creator, or influencer, there's a spot for you in the feet pic selling niche, and in this article we will walk you through it and through the whole process of how to sell feet pics. So put your best foot forward and get ready for an exciting journey into the prosperous world of foot photography!
But who buys feet pics anyway?
If you're curious about who actually purchases feet pics or would be interested in doing so, you'll be pleasantly surprised to discover that this niche market extends beyond any assumptions and can cater to a variety of interests in a clean and family-friendly manner.
The demand for feet pics is evident when you explore any popular photo stock sites, where a staggering 800k+ results appear when you search for "feet pics".
At first glance, you'll find adorable baby feet pictures, foot care, massages, etc. There's a photo for every feet theme out there.
These are some of the foot pic buyers, who might as well be your future clients you will sell feet pics to:
Modeling agencies
Shoe and sock companies
Foot jewellery companies
Foot care companies
Nail art companies
Podiatrist doctors (for their website)
Reflexology specialists
People with foot fetishes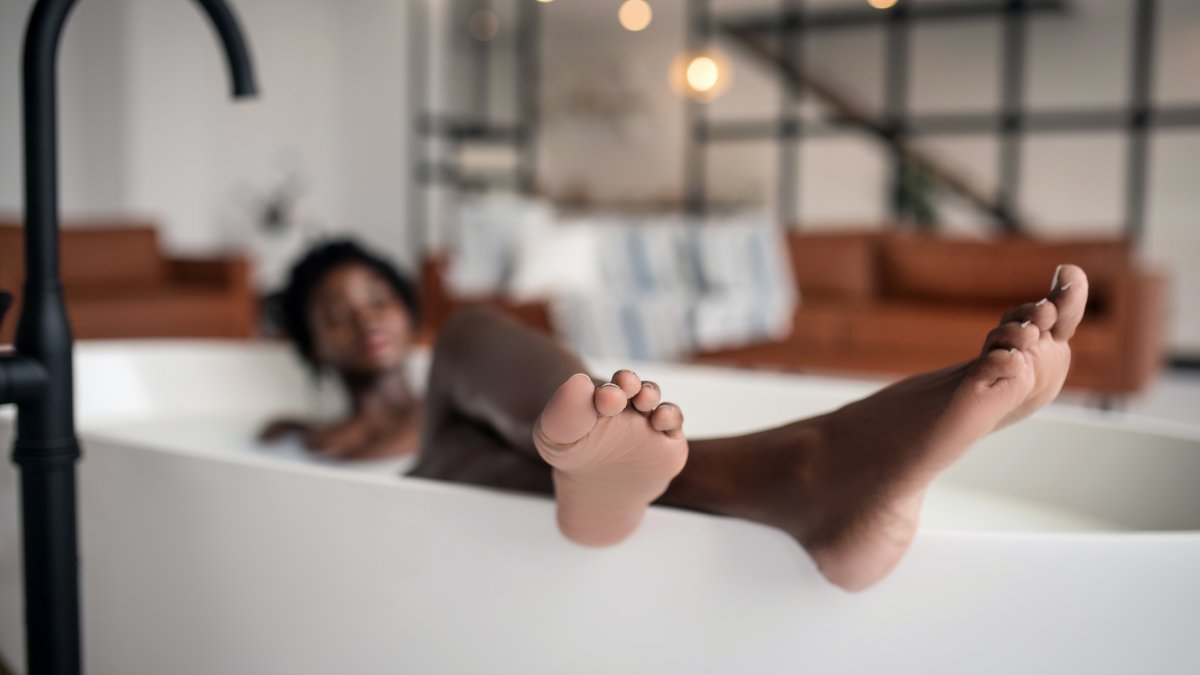 Do you need to have nice feet to sell feet pictures online?
While attractive feet typically have more demand, acquiring pretty feet is not a requirement to sell feet pictures.
There's a daily demand for different foot sizes and shapes across foot photography websites, demonstrating that there's a market for all sorts of feet, regardless of whether they're cute, large, small or have different toenail polish options. And let's not forget about foot fetishists; the foot fetish community is diverse, and there are fetishists who specifically appreciate what might be considered "ugly" feet. The range of preferences and interests within foot fetishism means that individuals with all types of feet can find a market for their foot photos, catering to the varied desires within this community.
How much do feet pics sell for?
There's no clear-cut answer here, as it really depends. While some people might not make much, there's ladies out there making an actual full-time income selling feet pics, and can make up to $70k annually. Of course, it all depends on the number of pics they sell how awesome the quality is, and how popular the pics are. The takeaway here is that there's no limit, so you can make as much as you set your mind to. So how much can you. Make selling feet pics? It all comes down to having quality material, your marketing efforts, and selling them in the right site (which we will come to later).
The secreto to how to sell feet pics for money lies in the pricing – determining the right price can be a crucial aspect of your business. While there are no fixed rates in this market, considering various factors can help you set a reasonable price. It's important to remember that pricing is subjective and can vary based on individual preferences and market demand. According to insights from experienced sellers, tailoring prices to each client and request can be a successful approach. However, it's also helpful to research similar listings and platforms to get an idea of the prevailing rates. Websites like My.Club provide a platform for feet lovers and sellers to connect and exchange feet pictures and videos, with the option to customize offerings.
Sell pictures of feet: pros and cons
If you're already thinking of how to start selling feet pics, there are some pros and cons you might want to be aware of.
Pros:
Low startup cost – selling feet pictures requires minimal investment. With a good camera and some lighting equipment, you can capture high-quality images without breaking the bank. Additionally, you can negotiate prices with photographers or have a friend assist you, further reducing costs.

Flexible working hours – having feet pics to sell allows you to work according to your own schedule. You have the freedom to choose when and how often you want to take photos and post them online. This flexibility is particularly advantageous if you have other commitments or a full-time job.

Work from anywhere – as long as you have an internet connection, you can sell feet pics from anywhere in the world. This remote side hustle enables you to reach clients worldwide, regardless of your physical location. It's a great option if you enjoy traveling or want to work from the comfort of your own home.

Multiple sources of income – selling feet pics on a part-time basis can provide you with additional income streams. By diversifying your revenue sources, you become more self-reliant and less dependent on a single source of financial support.

Potential for high earnings – if you know how to sell feet pictures, you have the potential to earn a substantial income. Some sellers have reported earning significant amounts, even surpassing $10,000 per month.

Anonymity – this job allows you to maintain anonymity if desired. You can choose not to reveal personal details or use an alias, ensuring privacy and protecting your identity.

Empowerment and body positivity – for some individuals, selling pics of their feet can be an empowering experience. It allows them to embrace and celebrate their body in a unique way, promoting self-confidence and body positivity.

Expanding social network – engaging in the online feet-selling community can provide opportunities to connect with like-minded individuals. You can network with fellow sellers, share experiences, and gain insights from others in the industry.
Cons:
You need to market your photos.
You may get odd requests from buyers, so you must be prepared to roll with it.
You must be aware of possible scams.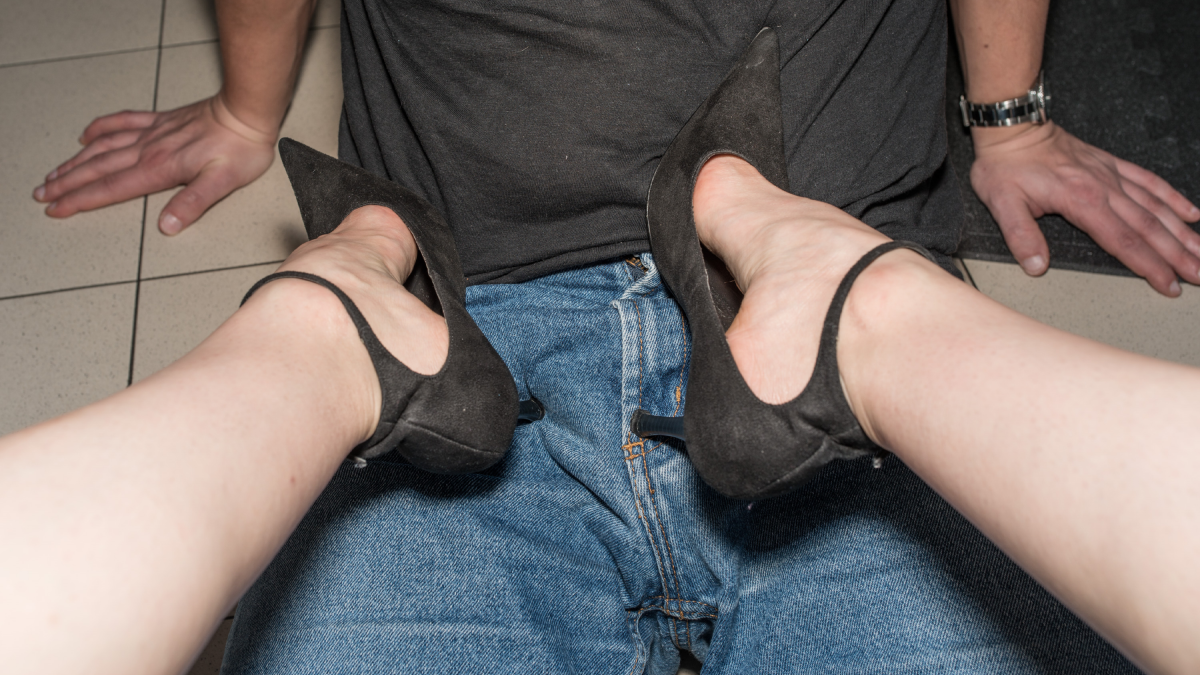 Where to sell feet pics
Now that we've tackled all the important points about how to make money selling feet pics, you might be wondering "where can I sell feet pics online?" Here is a list of the most popular websites to sell feet content online, where you will find plenty of willing fans.
My.Club
My.Club is a well-known online content-selling platform and the best option for anyone looking to monetize their feet pictures. By presenting your foot pictures to a broader audience, you can make money off your boutique content. Making a profit from feet pictures on My.Club is simple and comfortable. You can create your club and put a price on it. People who subscribe will have access to all the content you post there, but alternatively, you can also sell your feet pics directly to fans via direct messages. My.Club boasts a revolutionary messaging system that enables creators to communicate with their fans via mass or private messages and even sell their content. In just one click, you can reach a multitude of fans and generate impressive sales without breaking a sweat.
What sets My.Club apart is the ability for users to tip their favorite creators. If users love your feet photos and videos, they can easily show appreciation by tipping and thus boosting your earnings.
You will be able to find your target foot fetishist audience easily as My.Club has Discover pages where content is displayed by hashtag among others. So you just have to add the right hashtag to your feet pics, and the right fans will easily find you. Likewise, there's also a Discover page for special requests. This means that in your list of activities you offer you can include "personalized feet pic", and people searching for that will be sent directly to you. All of this, makes of My.Club the best place to sell feet pics online.
2. OnlyFans
When thinking where to sell feet pics for free, OnlyFans is one of the first options that come to mind. OnlyFans is a social media platform that operates on a subscription-based model and boasts a user base of over 130 million individuals, making it a great site for selling feet pictures.
Joining OnlyFans is free, and as a creator, you have the ability to set a subscription fee for fans to access your exclusive content, starting from $4.99.
To begin your journey of selling feet pictures on OnlyFans, you just gotta create an account on OnlyFans, which serves as your platform for showcasing and selling your content. Then provide verifiable identification to ensure a secure and trustworthy environment for both creators and subscribers, and connect your social media accounts to your OnlyFans profile, allowing you to leverage your existing online presence and attract a wider audience.
After that, start uploading your feet pictures and other related content that will entice your fans and subscribers. Engage with your fans and let them know about your offerings, ensuring they are aware of the exclusive content they can access by subscribing to your profile.
3. Feetfinder
Feetfinder is a platform known for its excellence in selling feet pictures while ensuring complete anonymity for its users. The site prioritizes the security of personal information, giving creators peace of mind.
When it comes to earning money on FeetFinder, there are multiple avenues available:
Selling feet albums: you can create one-time feet albums that can be purchased unlimited times, allowing you to generate income from your content.
Paid subscribers: you can monetize your profile by charging subscribers a monthly fee to access your exclusive content.
Tips from fans: your fans also have the option to leave tips, providing an additional source of income.
FeetFinder distinguishes itself as both a website and an app, offering a convenient browsing experience on various devices.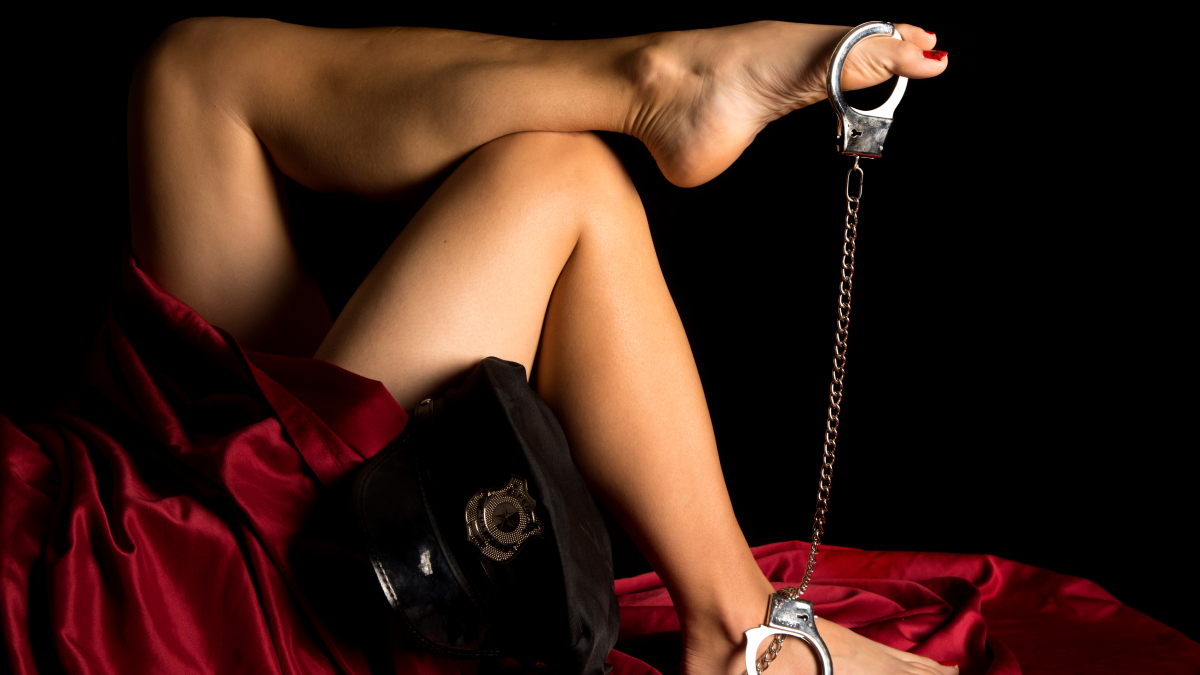 4. Instagram
As a photo-based social media platform, it offers great opportunities for selling feet pictures.
However, there is a limitation on Instagram that you cannot directly link to external content or websites where your feet pictures can be purchased. This means that although you can generate interest by posting pictures of your feet on Instagram, potential buyers won't know where to make a purchase.
Fortunately, there are workarounds to overcome this hurdle:
Grow your followership to over ten thousand: once you reach this milestone, you can share links directly on your Instagram stories using the Swipe Up feature. This allows your followers to swipe up on the story and access the link to buy your feet pictures.

Use your bio or verify your account: if you don't have 10,000 followers yet, you can still add a link to the website where people can buy your feet pictures in your Instagram bio. Another option is to verify your account, which can be done under the settings on the app.

Utilize IGTV videos: IGTV videos provide an opportunity to share external links in the video description. Create a short video showcasing your feet pictures and include a call-to-action (CTA) with the link to purchase them. Viewers can tap on the link in the description to be directed to the purchasing page.

Use poll stickers and direct messages: engage with your audience by creating a story with a question like "Do you want the link?" Add a poll sticker with options for yes or no. After a few hours, check the story analytics and send the link to those who clicked "yes" on the poll. You can even personalize the message for a more personalized approach.

Encourage messages for the link: similar to the previous method, ask people to send you an emoji or a message indicating their interest in the link. This can be done by replying to your story. Many users are more inclined to send messages than participate in polls, so this method can be effective in generating leads.

Utilize Instagram story ads: although not a free option, Instagram story ads can effectively reach the right audience for your feet pictures. By setting the targeting parameters correctly, you can promote your feet pictures and drive interested buyers to the purchasing page. With a minimum budget, such as $10, you can activate an ad campaign and start making money selling feet pictures.

Use the @mention sticker feature: Instagram stickers enhance engagement in your stories. Mention your own account in the story and when users click on it, they will be directed to your bio where you can include a short CTA with a specific link to purchase your feet pictures.
These methods provide various ways to share links to your feet pictures on Instagram, whether you have a large followership or not. By utilizing these strategies, you can effectively promote and sell your feet pictures on the platform.
5. FunwithFeet
FunwithFeet is a platform designed for individuals interested in buying and selling feet pictures and videos. It serves as a marketplace for foot enthusiasts and content creators, offering an opportunity to monetize this unique side hustle. To get started on FunwithFeet, you need to create a user profile, share it with potential buyers, and provide some general information such as age (18 years or older), gender, ethnicity, and country. You'll also be asked to upload a profile picture and provide additional details in your bio. Once your account is verified, you can begin uploading your best feet pictures and videos.
The platform offers various categories that are currently popular, including BDSM, boots, dancer, high heels, sandals, and tattoos. Additionally, you have the option to create themed collections, such as videos of pampering your feet, pictures of feet in different colored high heels, or a collection featuring feet and other attractive body parts. You can choose to showcase some content for free while blurring the rest until a buyer makes a purchase. This allows you to entice potential buyers with free images and save your premium content for paying customers. Furthermore, FunwithFeet enables direct communication between sellers and buyers, facilitating negotiations for custom content and potential tips.
Buyers can easily search for feet pictures and videos using specific keywords and categories, making it convenient for them to find and purchase your quality content. FunwithFeet charges sellers a minimal fee for using the platform, with options including $9.99 for three months or $14.99 for six months of selling. Payments are processed through the platform's private wallet, and once funds are available, sellers can withdraw and transfer them directly to their bank accounts.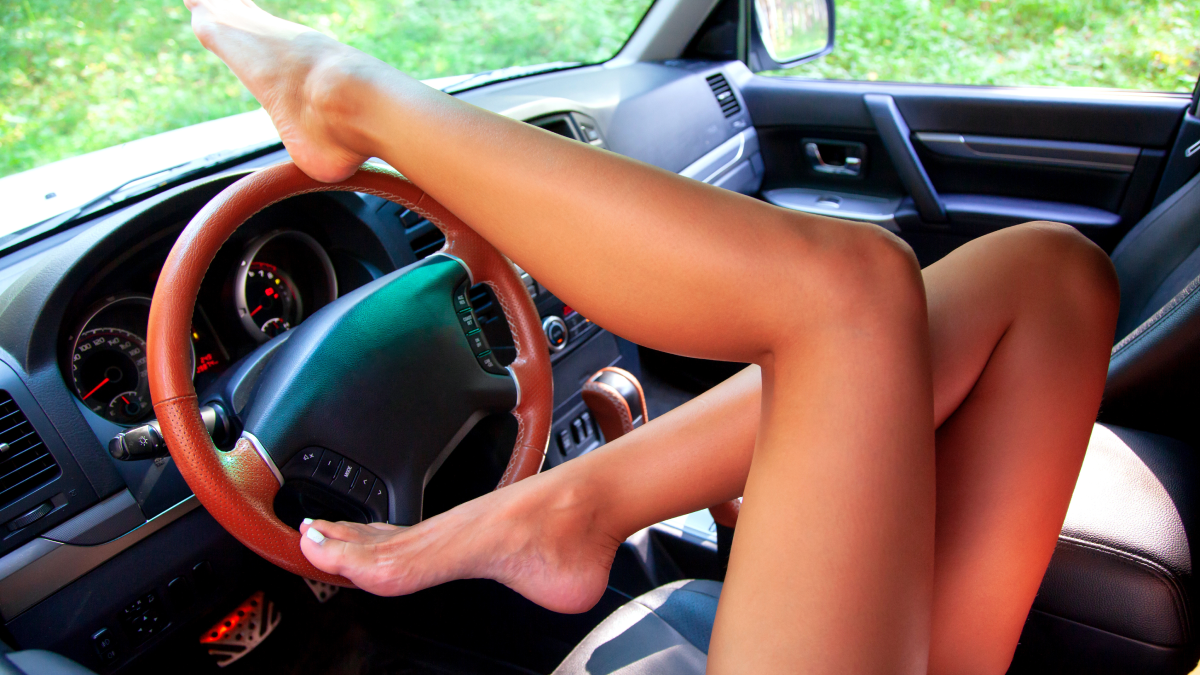 6. Dollar Feet
Dollar Feet provides a platform where you can sell pictures and videos of your feet, but there are important details that you should know before you get started.
Firstly, you must fill out a model form that requests your height, weight, and a sample video. Keep in mind that Dollar Feet exclusively accepts athletic models, so you may not be eligible if you don't conform to their criteria.
Dollar Feet requires the submission of videos to pass an approval process before payment. This implies that you may receive no payment if your submission is not accepted.
Moreover, aside from the feet pictures, Dollar Feet accepts videos in which you reveal your face and potentially your entire body. If you have reservations about sharing more information, it's essential to consider your privacy before deciding to join the platform.
Dollar Feet is situated overseas and it auctions displayed videos on wantfeet.com. This detail is essential to recognize for people who may have security concerns about the platform's location and methods.
Finally, if you choose to sell feet pictures or videos on Dollar Feet, it's crucial to keep in mind that you must present various personal information including your full name, address, and phone number. This may be a significant factor for individuals who have concerns about sharing their personal information.
7. Your own personal website
Instead of sharing your earnings with other platforms, you'll have full control over the money you make by creating your own website.
Before you start, keep in mind that it takes money and effort to maintain a website. Be sure to evaluate if this aligns with your goals before you jump in fully. Writing about foot care is a great way to attract a dedicated audience because people are constantly searching for foot care information.
Adding visual content, like pictures of your feet, can help promote your blog posts and keep readers interested. By providing valuable information and addressing issues like dry skin, you can establish yourself as a trusted source in the foot care niche.
It's best to wait until you've generated some sales before starting to monetize your website. This will give you time to build up your traffic and focus on making sales. Once you have a steady flow of customers, you can point them to your website to browse your content and see if they're interested in purchasing your feet pictures.
Final words
Selling photos of your feet is a fantastic and easy method of earning passive income. Now that you already know how to sell feet pics online, get creative and have fun with this new adventure! Making bank is important, but so is enjoying the process.