Imposter Syndrome: 58% of adult creators have dealt with false impersonation online
At My.Club, our tagline is "No Fake Creators," meaning that if a fan is talking to you, they know they're talking to the REAL you. More importantly, if they're tipping you, they're tipping YOU.
Adult creators know the struggle against impersonators and fake accounts is very real. Thanks to censorship and shadowbanning on social media, fake accounts often out rank your own accounts, even with a bluecheck. If it's not social media, then it's dating apps, or payment networks. Even accounts on adult platforms. All trying to scam your fans and steal your money.
For years, adult creators have tried to explain just how pervasive this is, but without good numbers, how do we make other people listen? How do we stop it? To understand it better, we partnered with sex worker-led market research firm SWR Data to get some real numbers. SWR works directly with hundreds of adult content creators* to get real-time data on issues affecting sex workers and adult businesses (with an emphasis on those who are working at least part time in adult content creation).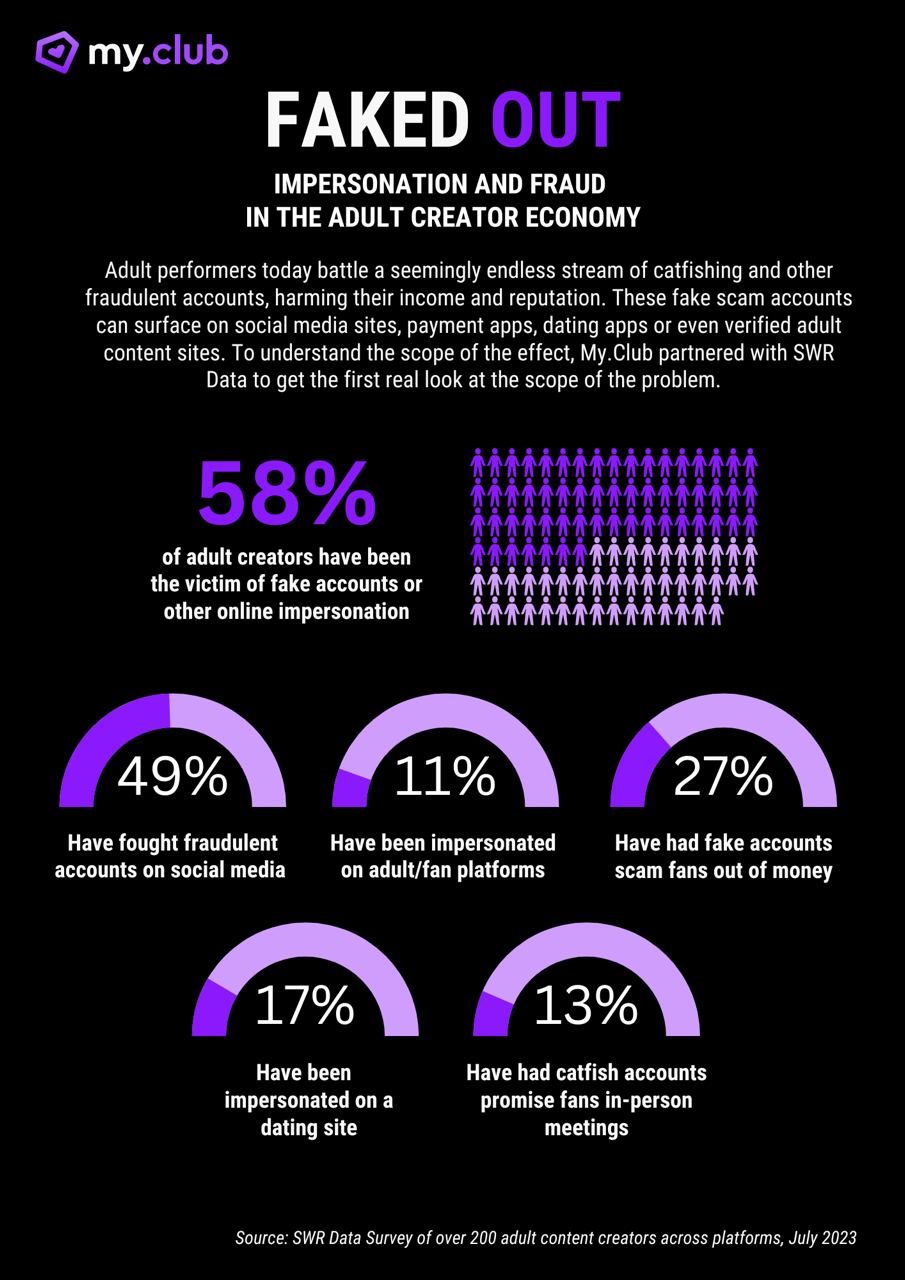 The numbers, while not surprising to adult creators, provide much needed evidence of the scope of the problem. Nearly 2 out of 3 adult creators have dealt with false impersonation online. More than 1 in 10 has dealt with a fake account on an ADULT platform.
That makes our work on My.Club, where we not only verify creators when you join, we verify you every time you log in to chat. No one should be getting your money but you!