13 OnlyFans alternatives for content creators in 2022
Being an influencer and making money by posting content is the 2022 equivalent of the 1930s American Dream.
I mean, just think about it: you have fun creating and posting cool content that would probably be sitting on your camera roll anyway, enjoy attention and gifts from fans who see you as the unreachable girl or boy everyone wants to get, and to top it off, you make a loot. What else can you ask for?
But the real break of content creation came with the advent of OnlyFans. Blame it on the pandemic when people had to look for new ways to make money, or on Beyonce's OnlyFans shoutout on Megan Thee Stallion's "Savage Remix", but the subscription-based platform became a staple for most content creators in 2020.
For the clueless: what is OnlyFans and websites like OnlyFans?
OnlyFans is a subscription-based social media platform where content creators can sell their original content to fans. To gain access to the content, fans must pay a monthly subscription fee, ranging anywhere between $4.99 and $49.99.
At the height of the pandemic, the platform saw a sharp spike in traffic as sex workers had to turn to the platform following the closing down of most venues and clubs – OnlyFans became the center of all things adult. But now, everyone and their mom is on it.
As expected, this sudden fame prompted the emergence of many other sites like OnlyFans, which is good news for everyone. Why settle to OnlyFans when there's a whole world of other amazing OnlyFans alternative platforms out there? What might work for others, might not work for you, so the more options you have to choose from, the better.
Moreover, let's not forget what happened in August 2021, when OnlyFans shocked the whole world announcing that they would be banning explicit adult content on their platform. As expected, their decision faced a severe backlash from the adult community, and OnlyFans then decided to suspend the ban. But the damage was already done. Adult content creators had already started looking for safer adult content websites like OnlyFans to make money.
So whether you're someone who wants to go full adult and sell explicit content or prefer to keep it modest, here's a quick guide on the best Only Fans alternatives.
Best OnlyFans alternative platforms in 2022
1. My.Club

My.Club is just like OnlyFans, only cooler and with more money-making options. It works as follows: you set the price to join your club, sell your exclusive content, and keep 80% of those earnings.
My.Club has many different features and options for creators to sell their content and interact with fans in various ways. The good news is that if you already have an account in another similar site, you can spare yourself the time of uploading all your content again and creating your account from scratch; with My.Club, you can export your content from other sites and get verified in just one click.
My.Club also allows you to join forces with other creators to post content featuring each other. This is a great way to connect and make friends while driving more traffic – team work is everything.
Moreover, with My.Club you have the guarantee that it will always remain adult friendly with no unexpected turns (that's what they stand for).
Our favorite My.Club features are:
Messaging system that allows creators to send private or mass messages to their fans sell their content there.
Profitable referral program that will get you a 10% of My.Club's revshare for life.
Possibility for users to send tips to their favorite creators.
You also might be interested in exploring 6 steps to get started on My.Club
2. FanCentro
When looking for websites like OnlyFans to make money, one of the first options that come to mind is FanCentro, as it is highly flexible with multiple features and income streams. Some of their best tools to make money include a pay-to-view feed, DMs, clip store, and even live streaming. In addition, similarly to My.Club's migration feature, they have a team ready to help you migrate all your content from OnlyFans to FanCentro, so you're not alone.
And if you're worrying about how to get started and learn how to master all those features, do not fret; FanCentro has an influencer education program known as Centro University, where you can learn how to use the platform and maximise your profits through detailed tutorials.

FanCentro also has a referral program that allows creators to earn 10% of the earnings of every model they refer for a whole year. In terms of earnings, FanCentro charges a commission of 25% on all earnings creators make.
Features:
Different customizable subscription plans to choose from.
Dedicated web page from ModelCentro that each creator gets.
Affiliate program.
3. AVN Stars
AVN Stars offers the exact experience as OnlyFans and even their log, design and layout is similar.
Apart from the monthly subscription to access their content, creators can also offer photos, videos and private messages in exchange for tips. AVN Stars for its part, takes a 20% cut on all earnings.
One of the best things of AVN Stars is that it has a search option to make it easier for users to search their favorite models, and a prominent suggestion feature that directs users to verified creators, so there's no way your fans can miss you.
Features:
Creators can include emojis in their content.
There are multiple tiers of subscription that creators can set up.
Creators can go for a free or paid subscription.
4. Fanvue
Among the best OnlyFans alternatives we find Fanvue. Whether you're a gamer, chef, athlete, author or sex worker, there's a place for you in Fanvue. As they state, "Fanvue is a place for all creators, now and always", and that of course includes adult.
Its great potential lies in Fanvue's excellent features to make it easy for creators to promote their profile and help fans casually browsing the site discover such profile. But we can't talk about Fanvue without mentioning their instant payment feature: once your earnings reach your Fanvue account, payouts will be pretty much instant, as there's no long clearing period after you make a withdrawal request.
5. ManyVids
We can't talk about OnlyFans alternatives without mentioning ManyVids. The site is purely adult content and creators can sell subscriptions, individual videos or live cam sessions as well as physical items. One of their key benefits is that they have many specialized fetish categories, so whatever your niche is, you have a market for it in ManyVids.
Moreover, they offer the possibility for users to tip creators, and they have specialized programs like MV Live, MV Crush Club and MV Social.
6. JustForFans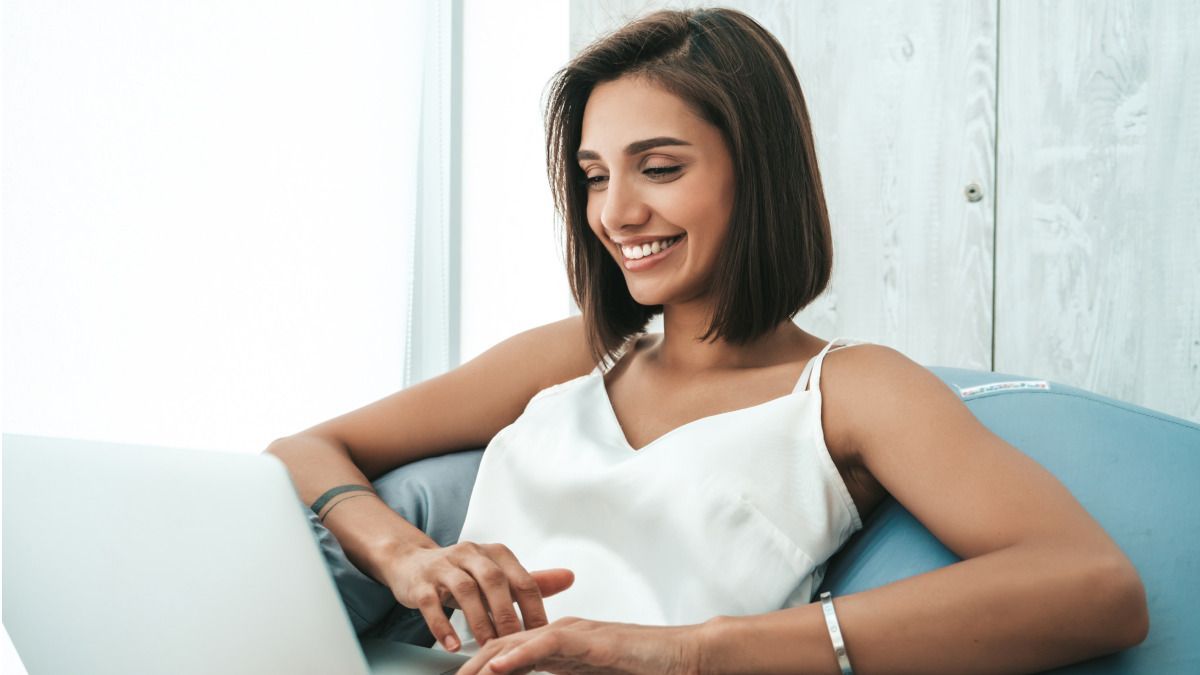 Continuing with the exclusively adult platforms, we have JustForFans, created by and for only adult content creators and sex workers.
It works with subscription packages that range between $4.99 to $14.99, and JFF takes a cut of 30% on all earnings.
One of the best things about the platform is that it has a Explore function that provides more visibility to creators, and that it allows creators to give access to their Instagram and Snapchat profiles to make extra money.
7. AdultNode
Following with sites like Only Fans that allow you to post adult, we have AdultNode, an adult-friendly social platform that works on the token system, so forget about subscriptions here. Users buy token-packages which they spend on their favorite creators and their content. However, they do offer a subscription-based VIP account upgrade, which has plenty of benefits for creators.
AdultNode offers a CrowdPay feature that allows creators to set goals and raise money for them. But what you might want to know, is that AdultNode takes only a 15% cut on creators' earnings.
8. AdmireMe
AdmireMe was founded by a former stripper, so as you might be imagine, is 100% adult friendly, and is one of the biggest OnlyFans competitor. It has great search options that make it easier for users to find the content they want, which could be end up being yours.
You can organise your content in albums, and once you reach 50 posts, you can be feature on their homepage.
9. Scrile Connect
If what you want is to create your own platform where you can sell your content instead of joining one, then Scrile Connect might be the answer you're looking for. It's a B2B solution for the launch of your own online platform for content selling. It provides a platform with all the features you need ready and it doesn't need any coding. You can simply personalize and customize it according to your likes and needs, and that's it.

Once launched, you can enable paid subscriptions, messages, live streams with tipping and referral program. And wait for it… it has 0% commission fee from revenue.
10. iFans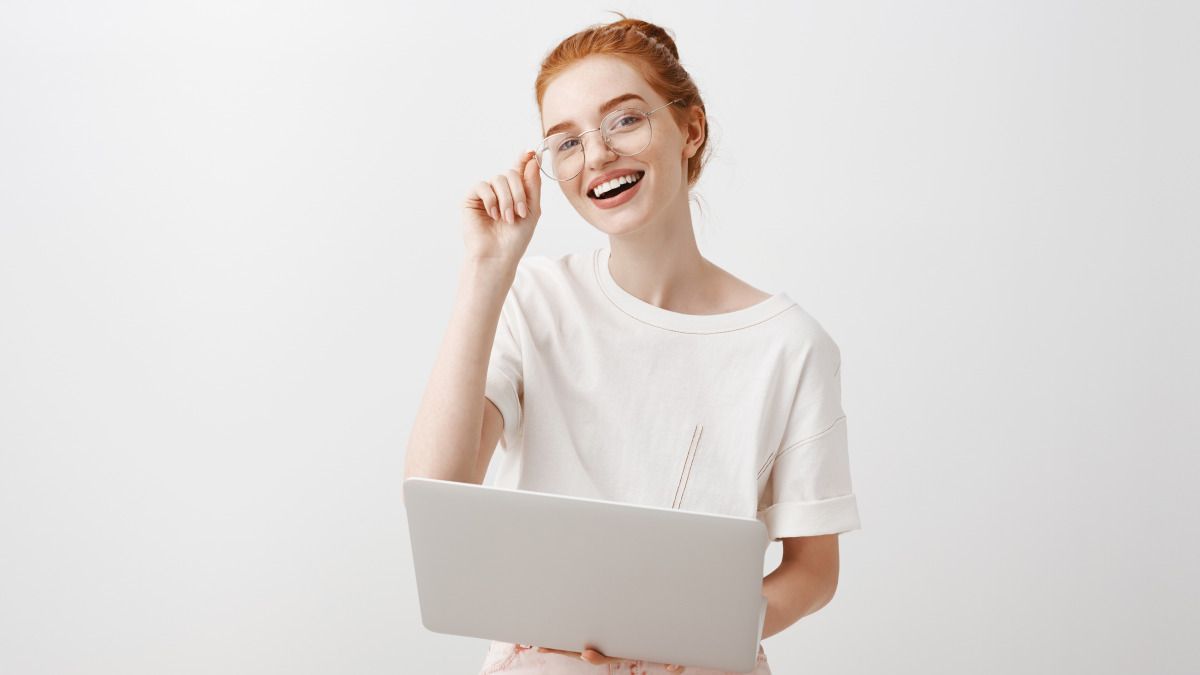 Ifans is a content creation platform that might seem like one of the sites similar to OnlyFans in style, but it differs in functions, as it has features that OnlyFans doesn't currently have.
The main difference is that in iFan is possible to refer subscribers to each other and thus earn from those referrals. Moreover, iFan also offers live streaming and opportunities to work with other creators.
11. FriendsOnly
FriendsOnly is a social media site where adult content creators can create TikTok style videos (the downside is that they can only be vertical videos) and make money by selling them or through subscriptions. However, take into account that FriendsOnly does not allow content that contradicts the law.
Users can request custom videos from creators, which is another great way to boost their income.
One of the key benefits of FriendsOnly that other similar sites don't have, is that they offer gift to their users for their success. For example, you might win an iPhone, car, or a trip to your favorite destination.
12. Megacams
Amongst the best alternatives to OnlyFans, we find Megacams. Why? Because Megacams is te only OnlyFans competitor that promotes all their models, so that they can just concentrate on creating top-notch content for their fans.
Megacams has different categories were models are classified by skin type, bust size, hair color, etc, to ensure that fans can find the girl of their dreams and desires.
Features:
Possibility to monetize your chats, photos and videos.
Real-time private chat between models and users.
On-site promotion and benefits.
13. Unlockd
Unlockd is a perfect OnlyFans replacement. It's a platform for adult content creators that threatens to become the next OnlyFans. It has a discovery feature that gives all creators an equal chance to be discovered by potential fans and to market themselves. There's a separate dashboard for all creators, and Unlocks only takes a 15% cut on all earnings creators make. And if that wasn't enough, they have a great customer service that promises to solve issues in 24 hours.