19 OnlyFans alternatives for content creators in 2023
Being an influencer and making money by posting content is the 2022 equivalent of the 1930s American Dream.
I mean, just think about it: you have fun creating and posting cool content that would probably be sitting on your camera roll anyway, enjoy attention and gifts from fans who see you as the unreachable girl or boy everyone wants to get, and to top it off, you make a loot. What else can you ask for?
But the real break of content creation came with the advent of OnlyFans. Blame it on the pandemic when people had to look for new ways to make money, or on Beyonce's OnlyFans shoutout on Megan Thee Stallion's "Savage Remix", but the subscription-based platform became a staple for most content creators in 2020.
For the clueless: what is OnlyFans and websites like OnlyFans?
OnlyFans is a subscription-based social media platform where content creators can sell their original content to fans. To gain access to the content, fans must pay a monthly subscription fee, ranging anywhere between $4.99 and $49.99.
At the height of the pandemic, the platform saw a sharp spike in traffic as sex workers had to turn to the platform following the closing down of most venues and clubs – OnlyFans became the center of all things adult. But now, everyone and their mom is on it.
As expected, this sudden fame prompted the emergence of many other sites like OnlyFans, which is good news for everyone. Why settle to OnlyFans when there's a whole world of other amazing OnlyFans alternative platforms out there? What might work for others, might not work for you, so the more options you have to choose from, the better.
Moreover, let's not forget what happened in August 2021, when OnlyFans shocked the whole world announcing that they would be banning explicit adult content on their platform. As expected, their decision faced a severe backlash from the adult community, and OnlyFans then decided to suspend the ban. But the damage was already done. Adult content creators had already started looking for safer sites like OnlyFans to make money.
So whether you're someone who wants to go full adult and sell explicit content or prefer to keep it modest, here's a quick guide on the best Only Fans alternatives.
Best OnlyFans alternative platforms in 2023
1. My.Club

My.Club is just like OnlyFans, only cooler and with more money-making options. It works as follows: you set the price to join your club, sell your exclusive content, and keep 80% of those earnings.
My.Club has many different features and options for creators to sell their content and interact with fans in various ways. The good news is that if you already have an account in another similar site, you can spare yourself the time of uploading all your content again and creating your account from scratch; with My.Club, you can export your content from other sites and get verified in just one click.
My.Club also allows you to join forces with other creators to post content featuring each other. This is a great way to connect and make friends while driving more traffic – team work is everything.
Moreover, with My.Club you have the guarantee that it will always remain adult friendly with no unexpected turns (that's what they stand for).
Our favorite My.Club features are:
Messaging system that allows creators to send private or mass messages to their fans sell their content there.
Profitable referral program that will get you a 10% of My.Club's revshare for life.
Possibility for users to send tips to their favorite creators.
You also might be interested in exploring 6 steps to get started on My.Club
2. FanCentro
Among the best OnlyFans alternatives we find FanCentro, which is highly flexible with multiple features and income streams. Some of their best tools to make money include a pay-to-view feed, DMs, clip store, and even live streaming. In addition, they have a team ready to help you migrate all your content from OnlyFans to FanCentro, so you're not alone.
And if you're worrying about how to get started and learn how to master all those features, do not fret; FanCentro has an influencer education program known as Centro University, where you can learn how to use the platform and maximise your profits through detailed tutorials.
FanCentro also has a referral program that allows creators to earn 10% of the earnings of every model they refer for a whole year. In terms of earnings, FanCentro charges a commission of 25% on all earnings creators make.
Features:
Different customizable subscription plans to choose from.
Dedicated web page from ModelCentro that each creator gets.
Affiliate program.
3. AVN Stars
When it comes to sites like Only Fans, Fansly is the one that resembles it the most. They offer the exact experience and even their log, design and layout is similar.
Apart from the monthly subscription to access their content, creators can also offer photos, videos and private messages in exchange for tips. Fansly for its part, takes a 20% cut on all earnings.
One of the best things of Fansly is that it has a search option to make it easier for users to search their favorite models, and a prominent suggestion feature that directs users to verified creators, so there's no way your fans can miss you.
Features:
Creators can include emojis in their content.
There are multiple tiers of subscription that creators can set up.
Creators can go for a free or paid subscription.
4. Fanvue
Whether you're a gamer, chef, athlete, author or sex worker, there's a place for you in Fanvue. As they state, "Fanvue is a place for all creators, now and always", and that of course includes adult. Fanvue is a content hosting platform, with a primary focus on adult content creators, that offers a space for creators to post and connect with their followers. It was founded in March 2020 by William Monange and YouTuber Joel Morris (JMX), with a mission to provide a platform for diverse content, as long as it adheres to the platform's usage policies.
Its great potential lies in Fanvue's excellent features to make it easy for creators to promote their profile and help fans casually browsing the site discover such profile. But we can't discuss Fanvue without mentioning their instant payment feature: once your earnings reach your Fanvue account, payouts will be pretty much instant, as there's no long clearing period after you make a withdrawal request.
Fanvue has also garnered a substantial following thanks to its user-friendly approach to content sharing. People find it appealing for its simplicity in posting and sharing their content. Notably, its permissive stance on adult content has attracted sex workers and other adult creators, positioning Fanvue as a formidable alternative to OnlyFans in the adult content industry.
Want to know how to monetize your presence on Fanvue? Here are several income avenues for creators:
Subscription: creators on Fanvue employ a subscription-based model, charging users a fee to access their posts and content. When users appreciate the content and creators, they pay the subscription fee, generating revenue for creators.

Pay-per-view: creators can also earn money by charging a fee per post, often employing price-locked content. Both subscribers and non-subscribers must pay the set price to view this content.

Tips: Fanvue creators can boost their income through tips, typically during live streams. Subscribers show appreciation by paying a specified amount for services rendered in front of the camera.

Referrals: referring new creators to the platform is another income source through your Fanvue profile. For the first three years, you'll receive 5% of their earnings whenever they make money on Fanvue. There's no limit to how many creators you can refer.

Custom content: tailor your content based on your viewers' preferences and charge accordingly. Viewers are often willing to pay extra for content they specifically request.

In terms of fees, Fanvue charges a fixed 20% commission for using its platform to host content. However, if you signed up before the end of December 2022, Fanvue lowered its commission rate to 15% until the end of 2022.
5. ManyVids
We can't talk about OnlyFans alternatives without mentioning ManyVids. The site is purely adult content and creators can sell subscriptions, individual videos or live cam sessions as well as physical items. One of their key benefits is that they have many specialized fetish categories, so whatever your niche is, you have a market for it in ManyVids.
Moreover, they offer the possibility for users to tip creators, and they have specialized programs like MV Live, MV Crush Club and MV Social.
It's no surprise that ManyVids is swiftly gaining recognition as a noteworthy alternative to OnlyFans for content creators. While it follows a similar model, it distinguishes itself with a significant emphasis on content offered through one-time fees.
The platform welcomes a wide range of content creators, including those specializing in adult photos and videos, with some reasonable content guidelines. While illegal content is strictly prohibited, ManyVids maintains a more open approach to content compared to some other platforms.
ManyVids stands out in the independent adult video industry, largely due to its extensive feature set. It enables viewers to make custom video requests, purchase video memberships, exchange contact information, and schedule video calls directly through the platform. Despite its name, ManyVids is more of a comprehensive platform catering to adult models who manage their own brands.
Earning money on ManyVids involves several methods:
VIP Fanclub: creators can offer exclusive content, accessible only to paying subscribers, within the VIP FanClub, allowing them to set their subscription price.

Memberships: users can access all video content by becoming members, paying a one-time fee for ongoing access.

Selling videos: creators can set prices for individual videos, allowing viewers to purchase unlimited access.

Custom videos: creators can provide custom video services at a higher cost, fulfilling specific customer requests.

Tips: interaction with fans can lead to tips as a form of support.

Pros and cons of ManyVids include its versatile monetization options, quick fan discovery, yet though similar to OnlyFans, it's still an emerging platform, and the abundance of options can be overwhelming for creators.
6. JustForFans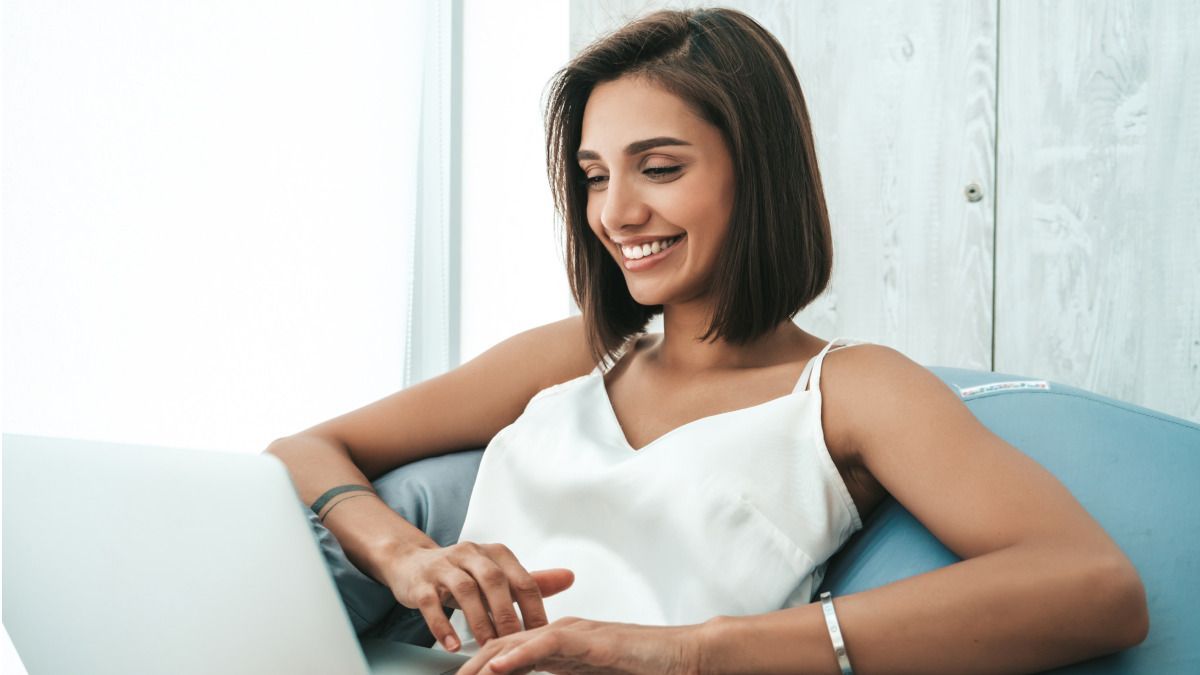 Continuing with the exclusively adult platforms, we have JustForFans, created by and for only adult content creators and sex workers.
It works with subscription packages that range between $4.99 to $14.99, and JFF takes a cut of 30% on all earnings.
One of the best things about the platform is that it has a Explore function that provides more visibility to creators, and that it allows creators to give access to their Instagram and Snapchat profiles to make extra money.
7. AdultNode
Following with sites like Only Fans that allow you to post adult, we have AdultNode, an adult-friendly social platform that works on the token system, so forget about subscriptions here. Users buy token-packages which they spend on their favorite creators and their content. However, they do offer a subscription-based VIP account upgrade, which has plenty of benefits for creators.
AdultNode offers a CrowdPay feature that allows creators to set goals and raise money for them. But what you might want to know, is that AdultNode takes only a 15% cut on creators' earnings.
8. AdmireMe
Another plausible alternative to OnlyFans is AdmireMe, which was founded by a former stripper, so as you might be imagine, is 100% adult friendly. However, it strictly prohibits illegal content, permitting a wide range of adult content. It has great search options that make it easier for users to find the content they want, which could be end up being yours. You can organise your content in albums, and once you reach 50 posts, you can be feature on their homepage.
AdmireMe.VIP is a platform where creators can market their images and videos through high-end subscription fees. While it's UK-based and defaults to GBP currency, users worldwide can sign up. Creators have the flexibility to offer subscriptions in US dollars or euros.
While not all AdmireMe.VIP users post hardcore content, a significant majority does. To retain subscribers for more than a month, creators must clarify their offerings in their profiles.
Earning on AdmireMe.VIP:
Subscription: creators' primary income comes from subscriptions, granting users access to restricted content as long as they remain subscribed, with creators receiving payments.
Tips: subscribers can tip their preferred creators at any time, providing an additional income source.
Premium posts: creators can set fixed costs for specific content pieces, allowing users uninterested in subscriptions to make one-time payments.
Like many OnlyFans alternatives, AdmireMe.VIP charges a 20% commission for using its services, with creators retaining the remaining 80%. This pricing aligns with industry standards.
Pros and cons of AdmireMe.VIP:
Pros:
Strong customer support.
User-friendly website.
Cons:
High payout threshold at £100, surpassing competitors.
A relatively new platform, making it challenging for creators to establish themselves.
9. Scrile Connect
If what you want is to create your own platform where you can sell your content instead of joining one, then Scrile Connect might be the answer you're looking for. It's a B2B solution for the launch of your own online platform for content selling. It provides a platform with all the features you need ready and it doesn't need any coding. You can simply personalize and customize it according to your likes and needs, and that's it.

Once launched, you can enable paid subscriptions, messages, live streams with tipping and referral program. And wait for it… it has 0% commission fee from revenue.
10. iFans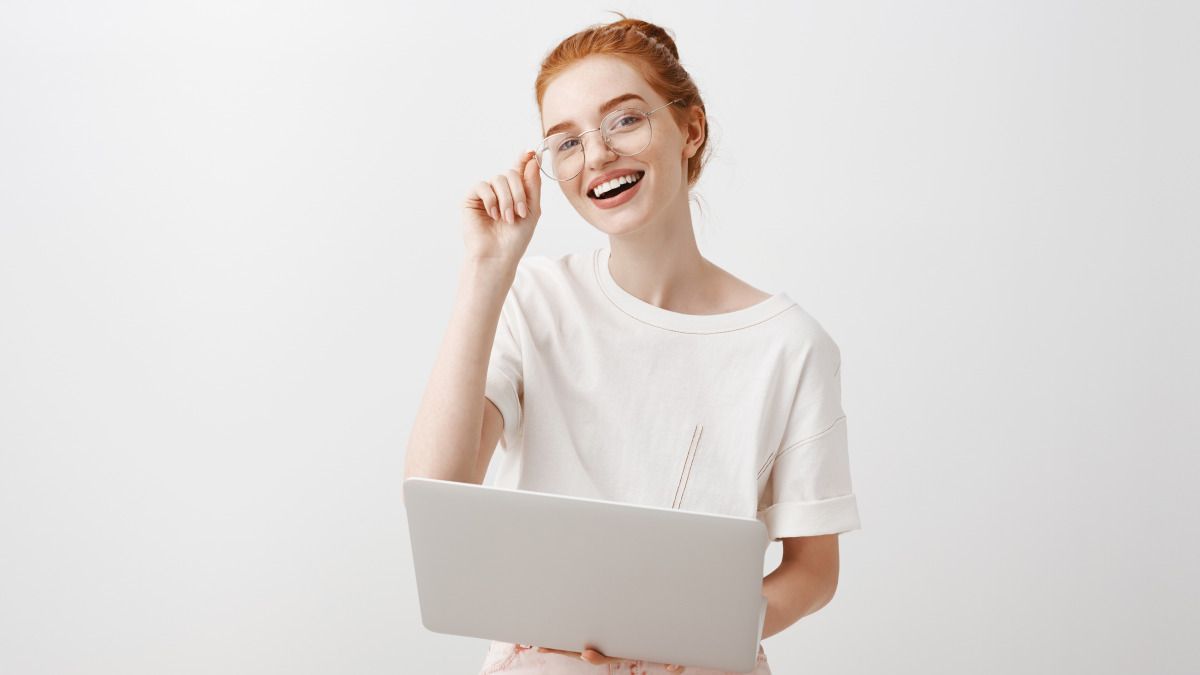 Ifans is a content creation platform that might seem like one of the sites similar to OnlyFans in style, but it differs in functions, as it has features that OnlyFans doesn't currently have.
The main difference is that in iFan is possible to refer subscribers to each other and thus earn from those referrals. Moreover, iFan also offers live streaming and opportunities to work with other creators.
11. FriendsOnly
FriendsOnly is a social media site where adult content creators can create TikTok style videos (the downside is that they can only be vertical videos) and make money by selling them or through subscriptions. However, take into account that FriendsOnly does not allow content that contradicts the law.
FriendsOnly is a creator-centric platform that empowers content creators to share their video content with their dedicated fanbase. On this platform, creators have the flexibility to offer content for free or behind a paywall, which can be structured as either one-time purchases or part of a subscription model. In this aspect, FriendsOnly operates similarly to popular platforms and OnlyFans alternatives, allowing creators to monetize their audience.
FriendsOnly has a content policy that permits all legal content types while strictly prohibiting illegal topics. Although some creators do post suggestive or sexual content, it's important to note that FriendsOnly is not exclusively an adult-oriented platform. It welcomes creators from all niches, whether it's cooking, fitness, or any other topic that may pique viewers' interest. This inclusive approach allows non-adult content creators to coexist with those in the adult content category.
One standout feature of FriendsOnly is its algorithm, which tailors content recommendations to individual users' interests. This means creators can effectively target their audience, ensuring their content reaches those who will find it most engaging. Unlike some other platforms, FriendsOnly doesn't force non-adult creators to compete for viewers' attention with adult content, creating a more focused and relevant experience.
One of the key benefits of FriendsOnly that other similar sites don't have, is that they offer gift to their users for their success. For example, you might win an iPhone, car, or a trip to your favorite destination, which makes it a good OnlyFans alternative to try out.
Earning money on FriendsOnly is achievable through various methods:
Subscription: fans subscribe to gain access to exclusive content behind the paywall, providing creators with a recurring revenue stream.
Individual videos: creators can offer pay-per-view videos, allowing them to earn from one-time payments, even from non-subscribers.
Live streaming: live streams can be monetized by requiring viewers to pay for access, as live content often garners higher engagement.
Tips: creators can enable tipping, allowing fans to offer additional support.
Referrals: FriendsOnly offers a unique referral program, where you can earn a percentage of the earnings from users or creators you refer to the platform, plus a one-time bonus for each active creator you bring.
Pros of FriendsOnly include its algorithmic support for emerging creators and a robust referral system. However, it's worth noting that even though the platform is a good alternative to OnlyFans, it is still in development, with potential for growth. Additionally, currently, only videos are allowed, and photos are restricted to slideshows.
12. Megacams
Amongst the best alternatives to OnlyFans, we find Megacams. Why? Because Megacams is te only OnlyFans competitor that promotes all their models, so that they can just concentrate on creating top-notch content for their fans.
Megacams has different categories were models are classified by skin type, bust size, hair color, etc, to ensure that fans can find the girl of their dreams and desires.
Features:
Possibility to monetize your chats, photos and videos.
Real-time private chat between models and users.
On-site promotion and benefits.
13. Unlockd
Unlockd is a platform for adult content creators that threatens to become the next OnlyFans. It has a discovery feature that gives all creators an equal chance to be discovered by potential fans and to market themselves. There's a separate dashboard for all creators, and Unlocks only takes a 15% cut on all earnings creators make. And if that wasn't enough, they have a great customer service that promises to solve issues in 24 hours.
Unlockd boasts rapid growth, with over 1 million active fans and 52,000 content creators, having disbursed over $40 million to its creators.
A relative newcomer to the fan platform landscape, Unlockd aims to provide content creators with a user-friendly experience while maximizing their earnings.
Presenting itself as a good alternative to OnlyFans, Unlockd distinguishes itself by prioritizing ease of use and fostering professional partnerships. Customer service and profile promotion are core focuses.
Unlockd proudly supports adult content acceptance, emphasizing that legal preferences shouldn't provoke shame. It maintains strict policies against illegal content, requiring creators to be at least 18 years old and pass a thorough verification process.
How to generate income on Unlockd:
Subscriptions: creators set fixed subscription fees for user access to their content, typically between $5 to $15 per month.
Premium videos: creators can charge extra fees for pay-per-view style premium videos, offering potential earnings ranging from $5 to $100.
Private messages: Unlockd facilitates creators connecting with fans via automated messaging, allowing them to charge for chats.
Tips: Followers can tip creators at any time, fostering engagement and additional income.
Private Snapchat: creators can create private Snapchat accounts via Unlockd, charging for subscriptions and potentially securing recurring fees for videos and photos.
Unlockd retains a 15% commission on total earnings, with creators accessing the remaining 85%. This commission remains constant regardless of earnings.
Pros and cons of Unlockd:
Pros:
Creators treated as partners rather than users.
Professional service.
Cons:
Higher minimum payout threshold compared to competitors.
Fewer features in comparison to rival platforms.
14. Fanso.io
Fanso is a versatile OnlyFans alternative that empowers users to harness a pre-written script, enabling the swift creation of content marketplaces similar to Cameo, Patreon, OnlyFans, Playbook, Supercast, and Letterdrop. You retain the flexibility to centralize your content hub or focus on specific niches, be it business, cooking, or any other subject matter.
The platform's scalability is supported by the MERN tech stack (MongoDB, Express, React, and Node), seamlessly integrating with your servers. This synergy offers a turnkey solution, catapulting you to the league of popular platforms similar to OnlyFans, My.Club, Fanvue, and others. Moreover, Fanso facilitates the development of both adult and non-adult community platforms through its user-friendly community marketplace script.
Fanso has garnered popularity among homemade adult content creators, serving as a launchpad for them to share their content with a global audience. You too can explore this avenue and embark on the journey of building an adult content-sharing website to generate income.
As for monetization on Fanso, creators have various options:
Subscription model: creators have the autonomy to set the price for their work, opting for either yearly or monthly subscription models.

Live streaming: engage your audience by live streaming performances and monetize them through tokens. You can choose to offer this content to free users or restrict access.

eCommerce shopping cart: creators can establish and manage their eCommerce stores, enhancing monetization opportunities. Integrated eCommerce features simplify the process, making it another effective way to generate revenue on the platform.
15. Patreon
Patreon, founded in 2013, stands as a pivotal content hosting platform that is similar to OnlyFans even though it predates the emergence of the latter. It's justifiable to assert that OnlyFans drew inspiration from Patreon. This versatile platform caters to a diverse community, spanning from video content creators to avid gamers. Joining the ranks of Patreon creators opens doors to supplemental income by vending your content.
The majority of Patreon users, having initially cultivated their followings on YouTube or other social media venues, migrate to Patreon as their fan base burgeons. This strategic shift allows them to proffer exclusive content exclusively to their subscribers.
Currently, Patreon boasts an impressive 250,000 creators and over 8 million active monthly patrons, having disbursed over $3.5 billion to its creators thus far. It reigns supreme as a premier online destination for creators to foster a loyal following and share exclusive content with their dedicated subscribers, thus making it a great alternative to OnlyFans.
However, it's crucial to remember certain content posting restrictions when utilizing Patreon. The platform permits the posting of nude content, albeit mandating that it be flagged as 18+. Yet, it strictly forbids pornographic content, making it unequivocal that any depiction of sexual activity is off-limits.
Interested in monetizing your creative endeavors on Patreon? This subscription-based platform allows creators to set a fixed charge for access to their profiles. Moreover, creators can diversify their income streams through:
Pre-creation campaigns, rallying their audience for financial support.
Accepting donations, granting supporters the liberty to determine the amount.
Offering custom content tailored to their fans' desires for an extra fee.
Wondering about Patreon's fees? The platform presents three distinct plans for creators:
Lite: incurring a 5% charge on total monthly earnings, this package grants access to a hosted creator page, patron communication tools, and Patreon workshops. Ideal for newcomers to content creation.
Pro: with an 8% fee on total monthly earnings, this plan encompasses all Lite features and adds membership tiers, analytics, special offers, promo tools, and more, catering to creators looking for enhanced insights and support.
Premium: tailored to well-established creators, this plan deducts 12% of total monthly earnings but delivers all the Pro features along with a dedicated partner manager, merchandising options, and team accounts.
16. Fansly
Fansly, a popular alternative to OnlyFans, has gained notoriety for its role in hosting adult content, garnering praise for its permissive stance towards the materials it accommodates. On this platform, content creators enjoy remarkable freedom, able to share nearly any content, provided it adheres to legal standards and is the intellectual property of the creator. This open-minded approach and the platform's steadfast commitment to inclusivity have transformed it into a premier hub for diverse content creators, including adult performers and sex workers.
Fansly catapulted into the limelight following OnlyFans' decision to prohibit adult content, prompting a wave of creators to migrate to Fansly in pursuit of their careers as adult content creators.
The majority of Fansly visitors seek high-quality adult entertainment, and they're consistently impressed with the wide array of offerings, as evident from the surging number of subscribers.
Wondering how to monetize your presence on Fansly? It shares similarities with OnlyFans and other OnlyFans alternatives in terms of income streams:
Subscriptions: Fansly operates on a subscription-based model, requiring viewers to subscribe to creators' profiles for access, with subscription fees determined by the creators.
Media sales: creators can lock posts and make them accessible to viewers for a set price.
Custom content: subscribers can request personalized content from their favorite creators, with creators charging additional fees beyond the subscription cost.
Tips: creators can earn through tips, where subscribers express appreciation through monetary contributions.
Referrals: by referring other creators and fans to the platform, creators can earn commissions – 5% of a fellow creator's total earnings for the first year and 1.5% thereafter, and 1% of fan spending for the initial 90 days.
Regarding fees, Fansly sustains itself by taking a 20% commission from creators' earnings on the platform, leaving them with 80%. This commission rate remains fixed, irrespective of earnings, ensuring a consistent policy for all creators.
17. xFans
xFans by Adent.io offers a versatile alternative to OnlyFans for creating your own customized adult content marketplace. This script, known for its white-label features, allows you to establish a mobile-responsive and SEO-optimized platform quickly.
This clone script offers flexibility in creating your fan platform. You can cater to a wide range of content creators or focus on niche audiences. Whether you want a diverse mix of content or a specialized platform, xFans can accommodate your vision.
With xFans, you can build a unique website similar to OnlyFans. You can name it, recruit models and creators, and monetize it through various means:
Subscription: earn from fixed fees viewers pay to access creators' content.
Tips: allow viewers to tip creators during live streams.
Premium content sales: creators can sell exclusive content for additional income.
Private shows: conduct private shows for viewers.
eCommerce: sell physical or digital products through the platform's store feature.
Affiliate marketing: generate income by placing ad banners on your xFans website.
Even though xFans is similar to OnlyFans, it distinguishes itself by charging a one-time script purchase fee, without ongoing commissions or hidden charges. Everything you earn on the platform is yours to keep.
Pros:
One-time setup fee.
No commissions or hidden fees.
Customizable script for building your website.
Cons:
Initial high capital investment.
The potential earnings on xFans are unlimited. You can profit from subscriptions, private shows, affiliate marketing, and more. Your focus should be on maintaining content quality and consistency, allowing you to monetize content like adult content and other offerings on your xFans-based platform.
18. Just for Fans (JFF)

If you're in search of an alternative to OnlyFans, Just For Fans is a noteworthy option to consider. Founded by Dominic Ford in 2018, this platform caters specifically to adult content creators and is also referred to as Just Fans or JFF. What sets it apart is its comprehensive adult experience compared to other substitutes that often cater to mainstream content creators alongside adult content.

Notably, Just For Fans has a substantial userbase of gay men, although it's not exclusively oriented toward the gay community. This makes it an excellent choice for gay content creators looking to broaden their audience and income sources. However, it welcomes creators of all orientations, including straight men, LGBT individuals, and straight women.

What distinguishes Just For Fans is its more permissive content guidelines compared to other platforms. It allows a range of taboo or prohibited kinks, such as ageplay, asphyxiation, lactation, water sports, fistfighting, and incest roleplays, making it suitable for creators whose content aligns with these fetishes or is of a more "hardcore" nature, as long as it remains within legal boundaries.

To generate income on Just For Fans, creators have several avenues:
Subscription: similar to OnlyFans, creators can set subscription prices, typically ranging from $3 to $15.

Tips: subscribers can tip their favorite creators beyond their subscription fee.

Live Streaming: Just For Fans introduced live streaming in response to user requests, offering flexible pricing options.

Custom Content: creators can sell customized videos, charging additional fees for special requests.

Referrals: creators can earn 5% of the lifetime earnings of other creators they refer.

Regarding fees, Just For Fans takes a 20% commission for its services. However, exclusive creators can retain 85% of their earnings, with the platform keeping 15%.

In summary, Just For Fans provides a robust platform that makes for one of the greatest OnlyFans alternatives for adult content creators, offering various income streams and catering to a diverse userbase.
19. MYM
MYM, a thriving social network for content creators, boasts an impressive user base of over 6 million and supports 150,000 certified creators. These creators offer exclusive content, including videos, photos, live streams, and more, exclusively on MYM, distinguishing it from other social media platforms.
This versatile alternative to OnlyFans caters not only to creators but also to ambassadors (managers) and fans (community). It's designed to create a customized business model that benefits all parties simultaneously.
Joining MYM is a straightforward process that unlocks numerous benefits and features not found on other platforms. Fans can even request custom content, allowing creators to charge according to their preferences.
To monetize on MYM, creators have several options:
Subscription: monthly subscriptions serve as the primary income source, with fans paying a fee set by the creator to access their content.
Tips: tips play a significant role in a content creator's earnings, providing opportunities to generate income beyond subscription revenue.
Private media: similar to OnlyFans' PPV, creators can sell exclusive private media content to fans who pay the specified amount.
Custom media: selling custom content is another lucrative avenue. Creators can charge for requested content, delivering it within 72 hours.
Push media: creators can earn from current or former subscribers by sending new content directly to their fans' DMs, who can choose to purchase it.
Regarding fees, MYM retains 25% of the total earnings, with creators receiving the remaining 75%, similarly to some OnlyFans alternatives. While MYM's commission is relatively high compared to competitors, its user-friendly platform and sizable user base make it an attractive choice for newcomers in the content creation industry.
Pros:
User-friendly platform.
A substantial user base, creating opportunities for newcomers.
Cons:
High commission rate.
As a newer platform, attracting subscribers to your profile may be a challenge.
Conclusion
OnlyFans stands out as a prominent player in the adult content hosting domain. However, recent uncertainties surrounding the platform's stance on hosting such content have prompted adult content creators to seek alternatives among various websites and apps.
These aforementioned websites and apps serve as excellent substitutes for OnlyFans. They offer features and options akin to, and in some cases even superior to, OnlyFans. Creators can seamlessly transition to any of these platforms to bolster their earnings. Importantly, all these platforms maintain a steadfast commitment to hosting adult content and supporting content creators in the long term. Consequently, adult content creators can confidently opt for any of these OnlyFans alternatives to publish and share their content for monetization.