How to Become a Cam Girl? 10+ Tips to Be Successful in Cam Modeling
How to make money as a cam girl used to be one of the adult industry's best-kept secrets. Not anymore. Every day, more people jump on the webcam modeling bandwagon, thus paving the way for other aspiring models who are thinking of making the same move. If this is you, wondering how to become a cam girl and make the big bucks from the comfort of your room, we're happy you're here. Let's get down to the nitty-gritty.
Find your platform
The first step is finding the right platform for you. Even though most cam platforms are similar, there are some difference that could be the dealbreaker between one versus another: how much cut they take from your revenue, their customer support assistance, special features, traffic they have, etc. You must do your previous research before making a choice.
Also, take into account that camming is not for everybody. You must be willing to take the risk of having your face out on the internet, and your family and friends possibly finding out about it. Yes, cam platforms have geoblocking features available to block your area, but at the end of the day, it's the internet. You must know that your close people might find out, and you have to be ready for it. Otherwise, you might want to consider doing something else and not to become a camgirl.
Tech part check ✔️
For webcam modeling starters, all you need is a computer, a webcam, high internet speed, and your will to succeed and make good money. The rest will follow. However, make sure that your equipment is the right one.
Get yourself a good webcam. Don't make the mistake of relying on your laptop's webcam. The quality of your shows is directly proportional to the quality of your live stream, therefore, make sure to get a good HD webcam. If you need webcam recommendations, try Logitec, as they have one of the best quality in the market.
High speed internet. When looking into having high speed internet connection, what you must pay attention to is the upload speed. In order to stream HD, the upload speed must be at least 1.5 MB/S, and 3 MB/S to avoid any delay. If you're using Wifi, be sure to use the ethernet cable as it will make connection much more stable.
Lighting. It's no secret that when it comes to photos and videos, it's all about having the right lighting, and camming is no different.

The key to get the best results is to have the light coming in behind your webcam. To achieve this with natural lighting, place your camera with an open window behind it – this way, you will make all your features stand out.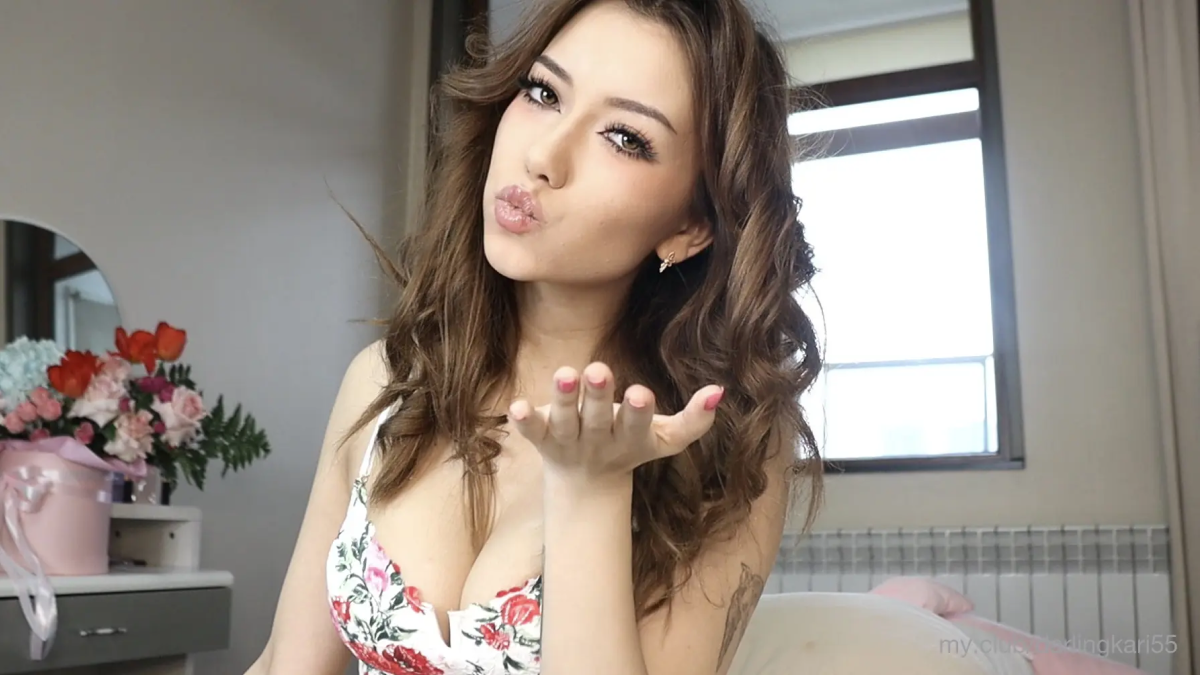 Do social media first
The cam modelling work doesn't end in your cam platform; you must also take it to your social media accounts and build your presence there. Create a special cam-related Instagram and especially Twitter (doesn't censor nudity). You can use them to tell people when you're going to be online, to connect with new potential customers and to keep growing your relationship with fans.
Most cam sites let you post your link to your socials, so make sure to include a link to your Twitter and Instagram so that everyone can find you there.
Getting started
Dress to impress – This might sound confusing as most viewers will probably want to see you naked, however, know that they're there for the whole experience. That is, from the moment you impress them with your stunning look, to the moment you undress and turn your show into art. Take care of every detail: your clothes, your room, the decoration, your makeup (if any), etc.
Put the music on – If you have done your research and entered any model's room, you might have noticed that most of them have background music. This works magic for everyone involved. Playing some music lifts everyone's spirits, and it's always better than a silent room for those moments when nothing is going on yet. Moreover, music might help you relax and get rid of the typical beginner's nervousness. So prepare your best playlist, and play it at a low volume as you perform.

Smile and talk – At the beginning, trying to get the hang of camming can be tricky. You're sitting there, not knowing what to do waiting for users to say something. Don't worry, it's normal to have this fear. The key is how you present yourself. If you're smiling you will come across friendly and give off happy vibes; this will invite users to talk with you, or at least stay in your room.
You must create the right environment for people to take action or chat, so put your efforts into visually stimulating your viewers. Start caressing your body, moving around sensually, dancing to your favourite song, etc.
You can also just try to start chatting with them. Greet everyone entering your room and ask them how they're doing. Look for anything you can comment on that might help spark a conversation. If user GermanGuy69 enters your room, try a "Oh hey GermanGuy69! I love German beer, now I feel like I wanna drink some" or "Wow I love Germany! Was there once, amazing place". You get the drill.
Connect your interactive toy – This is a must in any cam girl starter pack. Toys make your experience and users' much more enjoyable. It gives them an excuse to tip you, so basically you're getting money for feeling pleasure.
Make clear what you do and don't do – You're the boss and decide what activities you offer and what activities you don't. So don't worry, you won't have to feel pressured to do something you don't want to. Be clear with users from the start so that they know what to expect and what they can request.
If there's something specific that you will not do under any circumstance, you can state it in your profile. Otherwise, use category tags and your Tip menu to include the activities you offer in your public and private shows.
General camgirl tips
Crack a joke here and there. Who doesn't love a good sense of humor? Don't be too serious in your shows and crack a joke from time to time. That will make your stream more entertaining and ensure that users come back.
Try to remember users' names. If you have to take notes during your streams to remember specific information about your audience, go ahead. Users are looking for a personal experience and in most cases they want a connection with the model. So it's your job to make them feel special and heard. You will achieve this by calling them by their names, and remembering any other piece of information they share about themselves.
Act like the queen you are. Unless you want to act submissive, you must present the goddess you are on the cam. Users will treat you the way you present yourself, so you don't want to act like you're desperate or begging for tokens – it's a total turnoff. Show appreciation for your customers and their tips, but without making them feel pity for you.
Exploit your talents. If there's something you're good at, don't hesitate to use it to your own benefit in your shows. Singing, dancing, drawing, or even doing animal impressions; just include it in your cam show. Anything that will help you create your own model personality and differentiate you from other models, will be a plus.
Don't overdo things. Avoid moaning too much when performing sexual acts. It could be perceived as fake, and that would take anyone out of the narrative. Let your orgasms feel real to your customers.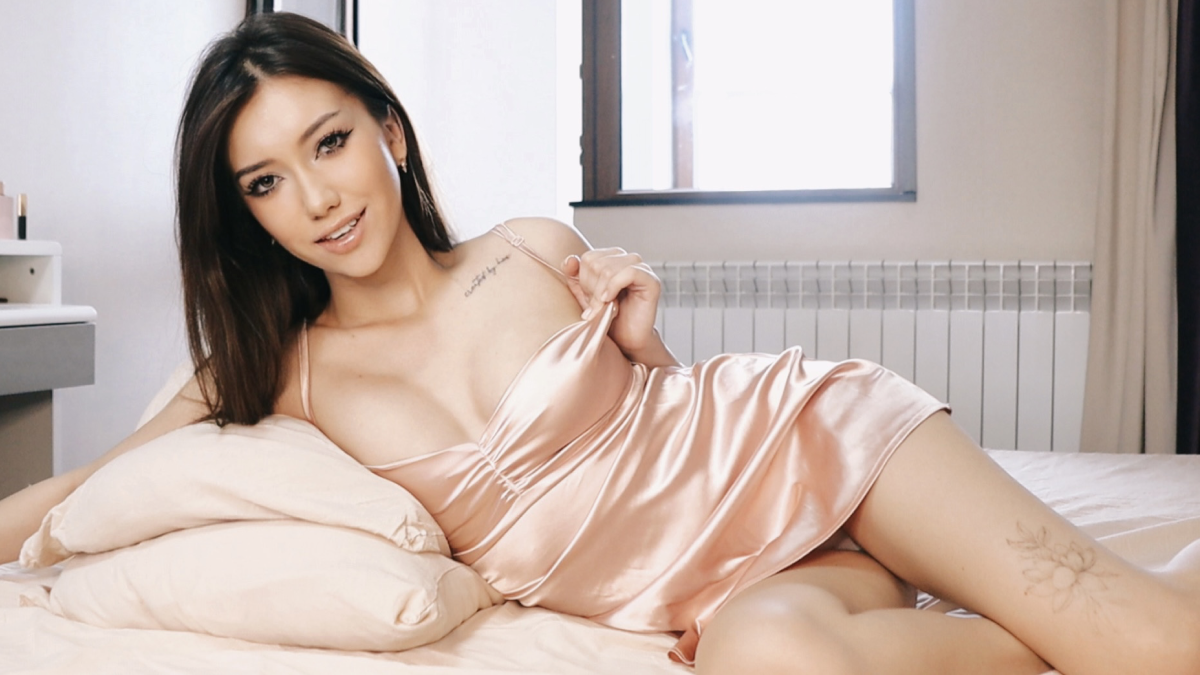 Basic show ideas

Countdowns
Put a countdown that will help reach your token goal of the day. Want to reach 6000 tokens? Then it should go like this: 500 tokens for top off, 1000 for panties off, 1500 for dildo play, and 2000 for squirt, for example. This way, your show will already take a good couple of hours or more, and will make motivate everyone to tip.
Don't be take breaks between your countdowns. If one finishes faster than expected, take some time to refresh and prepare for the next countdown.
Games and teases
Games are perfect to spice up your show while keeping everyone entertained. The best part of it is that you won't even have to come up with show ideas, there are already very popular cam games. In fact, some cam sites have them integrated so that you can just install them in your room. Here are some examples of games you can try with your audience.
If your cam platform doesn't have it, you can always download it in your phone. The premise is simple: your viewers pay to spin the wheel during the show, and win an activity that you will have to perform for them. It's up to you to decide what activities to include and how much you charge for a spin.
You probably already know this game, and if you don't, you had no adolescence. The point is to let your audience ask you questions, and you can choose whether to answer the question, or do something on the show instead. To reverse the roles, you can even "truth or dare" your audience, and thus learn more about them.
This is very similar to the Wheel of fortune, but changing the wheel for a dice. You select sexy acts to perform before hand, then roll the dice, and do what the dice says.
And last but not least… sell your content
Cam modeling is not only about live streams, but also about content. You have public and private albums that you can display in your profile. For the private ones, you can set a price that users will have to pay in order to unlock them. On top of that, some cam sites like Stripchat have the possibility to sell your content directly to your fans through the messaging system. So prepare your best videos and photos, and put the price tag.
If you wanna kill two birds with one stone, you can even record your public shows to later sell them. This means that you will only have to work once, but double the money. Platforms like Stripchat allow the recording of the public and even private show, so that users can later buy them and keep them as a memory forever inside the platform (in the case of the private show, only the user you have it with will be able to get it).
Overall, explore your platform's possibilities, discover all the ways to sell adult content they offer, and put them to work for you –Fan Clubs, Timeline, Group shows, Referral Program and more. Learn about how much do cam girls make and all the ways you can have both active and passive income, and enjoy the webcam modeling ride!