Unlock the power of mass messages
Talking one-on-one is great and allows for building a personal connection which we all appreciate and look for. But there are cases when you want to reach out to many people at the same time. This is where mass messages come in handy.
Mass messages are messages that you can send to a whole group of people at once. You can send them by opening Messages and clicking/tapping Create Mass Message at the top.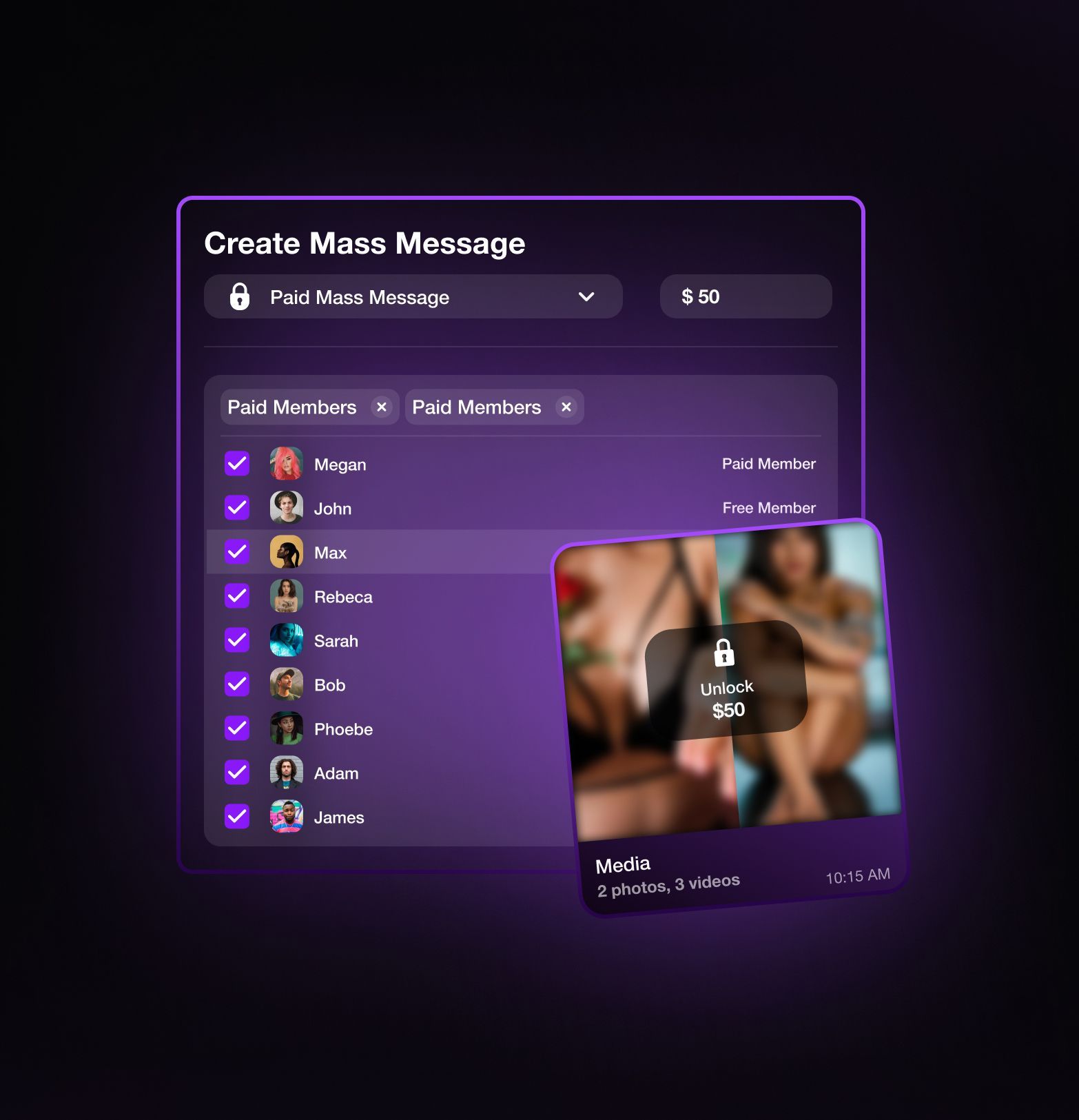 You can choose to send a mass message to:
Paid members
Free members
Followers
Paying non-members
Custom list of people
You are free to send anything you think will be important for everyone to know or see.
Mass messages can be a great promotional or monetization tool for you. You can choose whether you want to send a mass message for free or put a price on it.
For example, you can send free mass messages to tease the kind of content you create in your club and/or remind your audience about something important or exciting. Or you can share with them something special for a fee, however big or small.

You can attach up to 5 photos and/or videos to your mass message, so make them count. But don't feel pressured to fill up all 5 slots. Follow your heart and strategy.

If you go to Messages, you can access Mass Message Stats at the bottom. You will see how many people you sent a mass message to, how many of them opened it, how much money you have received from it. These statistics can help you figure out the best approach for sending mass messages and maybe create a content plan for the future.