What makes My.Club the best OnlyFans alternative for 2023
The year is 2023. You're looking to hop on the bandwagon of content creation to make the big bucks. But you're not sure which platform to turn to, as there are too many to count.
Don't worry; we're here to help you with that.
Subscription-based sites have been springing up like mushrooms in recent years, with more and more people getting in the content creation game. You could say that it all started when OnlyFans popularity skyrocketed and prompted the emergence of other similar content services such as Fansly, FanCentro, AVN Stars, and a long etc.
However, there's a site that we were not ready for and that has already taken the world by storm: My.Club. And we're here to tell you why it is the best alternative to OnlyFans.
What is My.Club?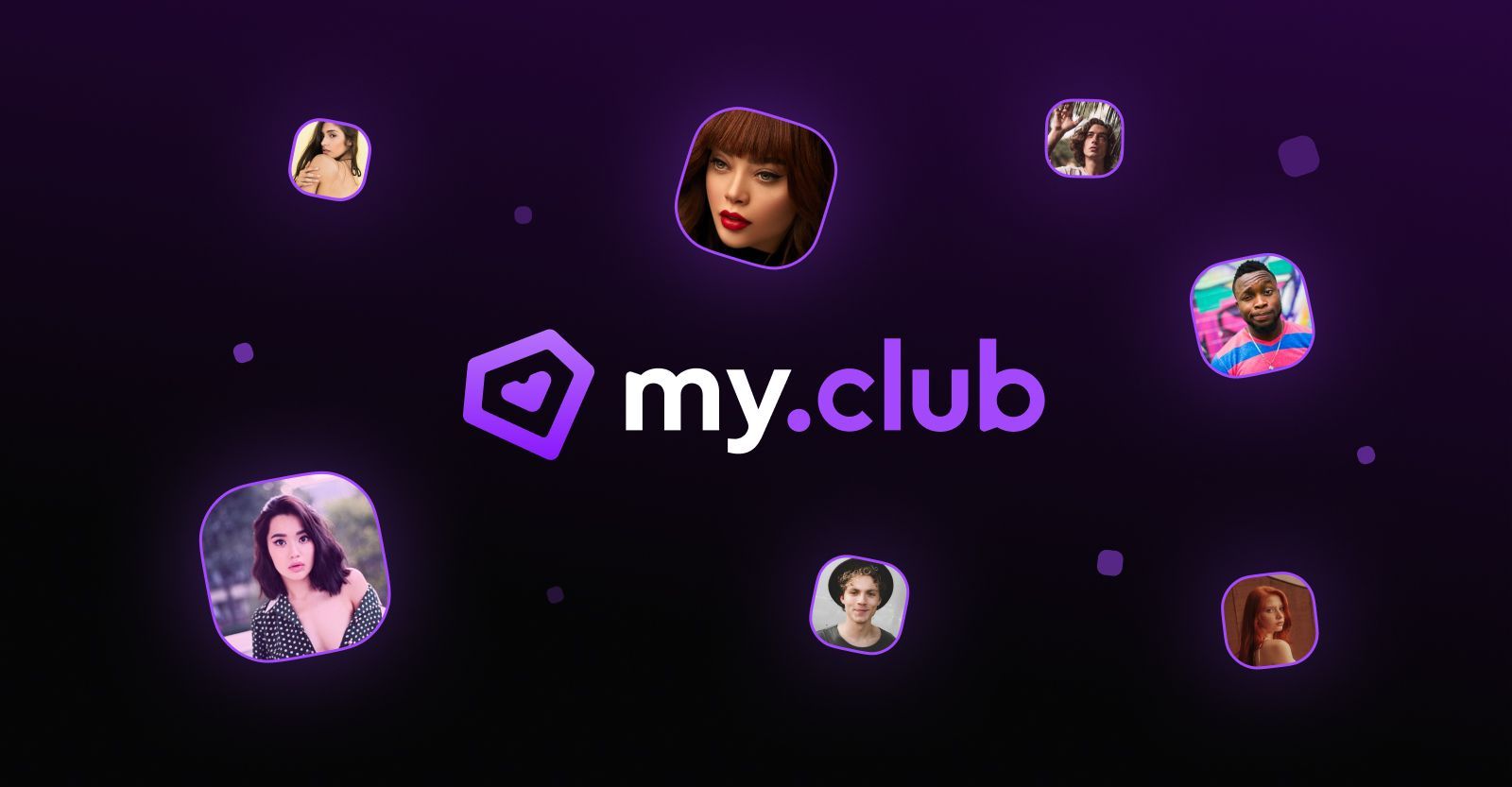 Just like OnlyFans, My.Club is a free-to-use and adult-friendly subscription-based platform where fans can buy content directly from the influencer. You set the price to join your club, sell your exclusive content, and keep 80% of those earnings.
My.Club has many different features and options for creators to sell their content and interact with fans in a variety of ways. The best part is that if you already have an account in any other site, you can export your content and get verified with My.Club in just one click. You can copy your content from OnlyFans, Fansly, AVN Stars, or Stripchat. Getting started doesn't get much simpler than that.
Multiple income streams & My.Club's referral program
My.Club lives by the motto "don't put all your eggs in one [Only]basket", and as such, it has different income streams for creators. Not only do creators enjoy a consistent monthly revenue from their subscriptions, but they can also sell their content directly to their audience through messages. How does this work? My.Club has a groundbreaking messaging system that allows creators to send private or mass messages to their fans and sell their content there. So this means that they can reach a broader audience and make great sales with just one single message sent. It's also a great tool to drive engagement  with little effort from the creator's side.
Moreover, what makes My.Club different is that it offers the possibility for users to send tips to their favorite creators. If they like the photos and videos, they can simply send a tip to show love and appreciation, which translates into extra money for the creator.
And the cherry on the top comes with their profitable referral program. Creators just have to spread the word about My.Club to friends and share their referral link on their socials, and they'll get a 10% of My.Club's revshare. Forever.
Connect, create & earn
There's strength in numbers, and that's why My.Club allows you to join forces with other creators to post content featuring each other. You connect and make friends while driving more traffic. It's all about team work.
On top of that, you can also attract audiences from all over the internet with teaser posts. My.Club will show just a teaser of your post to whet everyone's appetite and lure them to your club.
No spending limit
One of the biggest cons of OnlyFans has to be their spending limits on both creators and users. The first cannot charge more than $50 for pay-per-view content, and the latter have a spending limit of $100 per day when they're new users (this limit is increased for users who have been on the platform for a long time in good standing). On My.Club, however, fans can make it rain and send creators any amount they want in different $50-tips.
Other extra pros of the platform:
Wide array of payout method options to suits your needs: Paxum, Cryptocurrency, Cosmo Payment, ACH/Direct, Checks, EUR Wire Transfers (SEPA), Directa24, ePayService, International Wire Transfers.
Automatic reposts to Twitter to build up your social media presence.
Country ban to hide your profile from specific countries that you don't want to be seen by.
ALWAYS adult-friendly.
24/7 helpful and prompt customer support.
Whether you're looking for a side hustle or a full-time career as a content creator, My.Club is the perfect platform to help you reach your goal. We're hopeful that this article will help you take the step into the influencer lifestyle. Ready to get your career started with My.Club? Sign up here!