Exclusive tools to get more fans and analyze traffic via My.Club dashboard
With all the competition out there, attracting traffic can be tough — especially if you don't know how to boost My.Club's profile visibility. Fortunately, My.Club has some helpful tools that will help you increase engagement and draw in new fans to check out your work! Here are our recommendations and hacks for My.Club's profile promotion.
Create your promo page
The most important aspect of getting new fans, is putting the word out there about your club in first place. To help you with that, My.Club has a promo page feature for creators who have already cashed out at once. So if you already received your first payout, keep on reading (otherwise, you can go to the next point).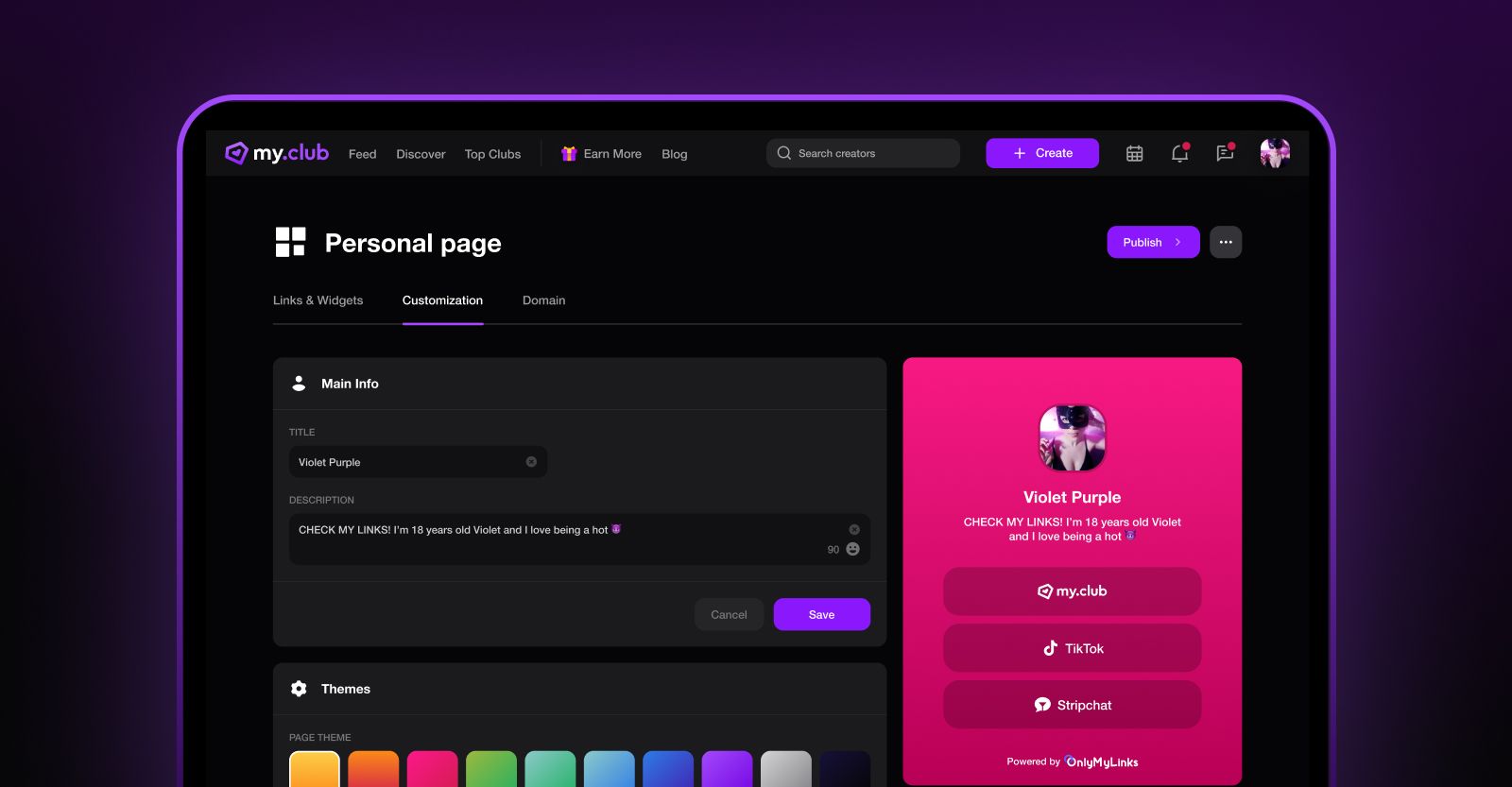 Utilizing the promo page feature, you can create a personalized landing page with a custom domain for free that links out to your social media, My.Club, and other profiles. This way, you can rock your personalized website address that represents your club, which you can share on all social media platforms without the risk of being blocked (it's 100% safe and all-sites friendly), thus simplifying the hunt for potential members online. More exposure leads to greater visibility, which in turn, leads to more members.
Enable "Announce on Twitter"

The best way to keep your Twitter followers engaged and possibly attract new ones, is using the "Announce on Twitter" feature. Whenever you post something new, you can choose to share it on Twitter too. You can pick from our pre-made messages or create your own. And don't worry, we won't spoil the surprise by revealing your post content in the tweet.
Allow your content for promotional campaigns
You have an option to allow the use of your content in promotional campaigns in your Account settings, which is one of the key My.Club traffic strategies. Enable this option so that your photos or videos can be used in advertizing campaigns or on My.Club's blog. This is a great way to get promoted by us completely for free.

Keep track of your stats
Your efforts to drive more traffic cannot be complete without a good and ongoing result analysis. Understanding the sources and patterns of your traffic, evaluating user behaviour and assessing the impact of your different types of content, are crucial aspects of analyzing traffic. If you want those new users to stay and engage with your content, you must take a look at how they interact and respond to your posts.
At My.Club you have a statistics, insight and earnings page at your disposal where you can find general information about subscriptions, views, sales, members, etc. This way, you can see which one of your strategies performs best and know how to be on the right track.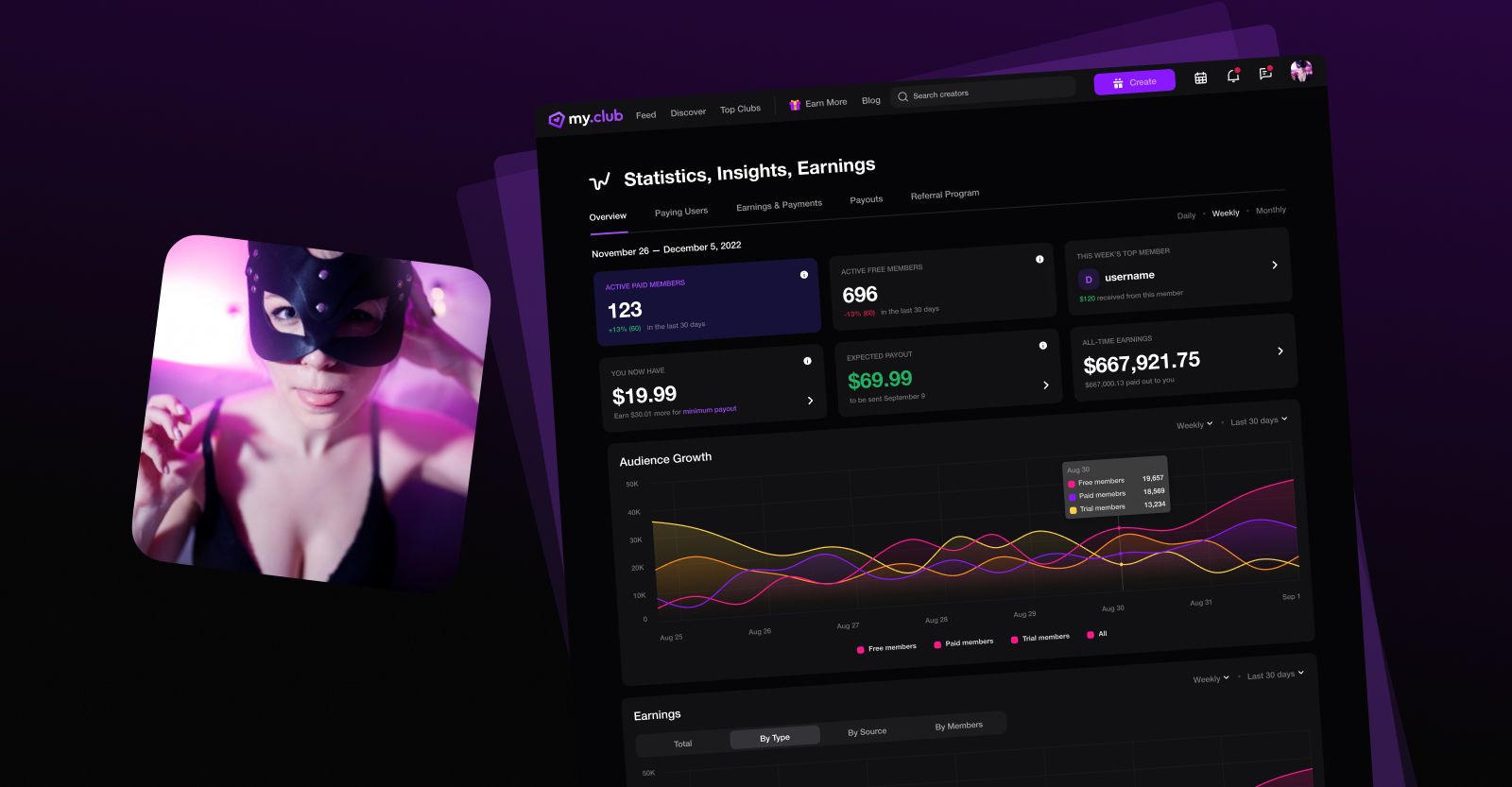 Now that you're equipped with the tools, you just need the hacks and tricks. Let delve into the best practices to drive traffic and users to your club.